Skipton Town Hall celebrates International Women's Day with Suffragette screening, kicking off a range of events in March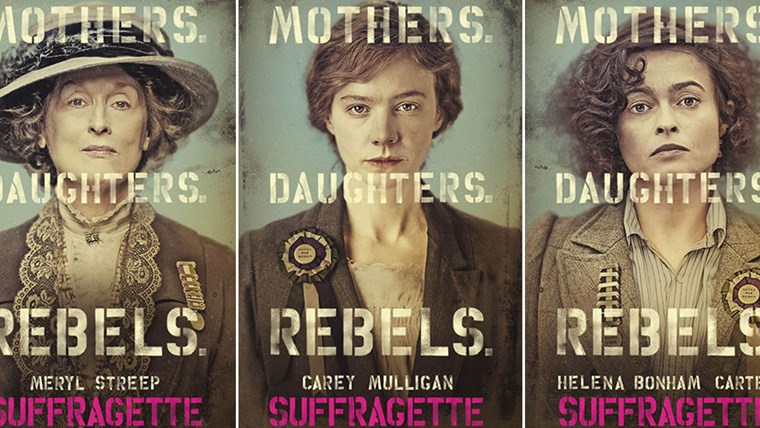 Skipton Town Hall is celebrating the centenary anniversary of the first British women to get the vote, with a film screening of Suffragette on International Women's Day.
The intense drama tracks the story of the foot soldiers of the early feminist movement as they fought for the right to vote.
The film, starring Carey Mulligan, Helena Bonham Carter, Brendan Gleeson, Anne-Marie Duff, Ben Whishaw, and Meryl Streep, is a 12 rating and will be screened at 7pm on Thursday March 8, with tickets costing £5 for adults and £3 for under-18s.
Danielle Daglan, Craven District Council's Programming & Venue Development Manager, said: "This is the ideal way to celebrate 100 years of the first women being allowed to vote in the UK – come along  to see this heroic story of how the brave women involved in the suffragette movement changed history.
"This is just the first in a series of really exciting events taking place at Skipton Town Hall throughout March – we've got  new theatre from an award-winning playwright, innovative dance, and a production combining theatre and Asian food!"
On Sunday March 18 the Town Hall is hosting a performance of Finding Nana, an autobiographical play by award-winner Jane Upton.
Every summer, Jane and her Nana shared the same room in the same hotel in the same seaside resort for the same two weeks. That was until Nana started to lose her memory.
Set in a seaside hotel of halcyon childhood summers, this moving play journeys back to find a beloved Nana before she forgot who she was.
The production starts at 8pm, with tickets costing £10 for adults and £8 for under-18s.
On Tuesday March 20, at 6.30pm, is The Chef Show, an immersive theatre experience which includes tastings of Asian food and an Indian beer or mango lassi on arrival.
Two actors play all the roles in the story of a busy night in the local curry house, centring on father and son Abdul and Khalid as they struggle to deal with all of the customers 'out front' and the staff in the kitchen, whilst also deciding on the future of the family business - will Khalid carry on, or is this the end? 
The actors will be joined by Skipton's own Yesmien Bagh Ali from local business Amaali.  She will be offering a spicy cookery demonstration during the performance with tastings offered to the audience. Tickets cost £14 for adults and £10 for under-18s.
Then on Saturday March 24 Skipton Town Hall will host the playful dance theatre work, Plan B for Utopia.
The production explores the notion of utopia and the role that imagination and creativity can play as a driving force for change in our personal and collective lives.
Mixing dance, theatre and storytelling, the piece creates an intimate space where audience and performers can engage in a common endeavour to re-imagine the world. Tickets cost £12 for adults and £10 for under-18s.
Tickets for all shows are available from Skipton Town Hall box office, by calling 01756 792809.
Tickets for Finding Nana and Plan B for Utopia are also available online at www.ruralarts.org