You are here:
Craven District Council chief executive outlines exciting plans for the future of Skipton town centre
Craven District Council chief executive outlines exciting plans for the future of Skipton town centre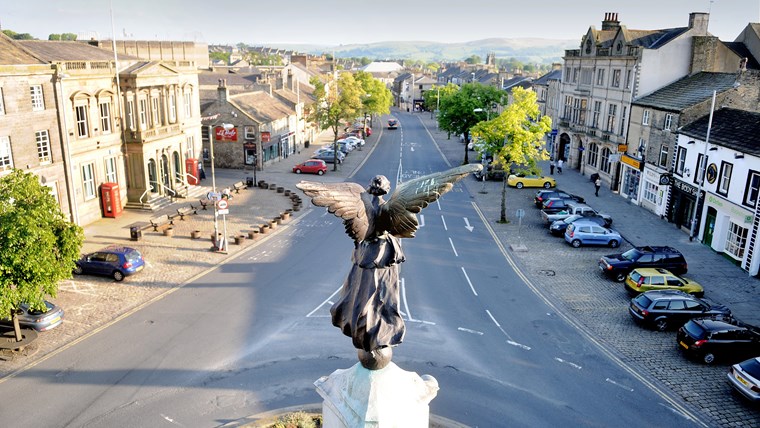 Exciting plans which could help boost Skipton Market have been outlined by the chief executive of Craven District Council at the National Association of British Markets (NABMA) conference.
Paul Shevlin spoke to delegates from all over the country about the strengths of Skipton and its market, and proposals to make the town centre more appealing to young people in the future.
The council has secured over £1.2 million of government funding for the High Street Heritage Action Zone, and plans to spend some of that on developing youth markets.
Mr Shevlin said after the conference: "Skipton Market has been incredibly successful over the years; it has won multiple awards and attracts dozens of coachloads of visitors every day in the summer. Skipton Town Council should be proud of their recent achievements.
"However, there is a need to attract and retain younger people in the district and Skipton town centre and the market can play a part in this.
"We want to reacquaint younger residents with their town, establishing a cultural quarter with music and festivals and events targeted at young people.
"We're looking at ideas including renovating the ginnels and creating a new public square. We want to provide stalls for pop-ups and develop a new youth market which can eventually be integrated into the established market.
"This was a great opportunity to talk to people from all across the country and sell Skipton and Craven to a wide audience.
"We can't treat markets in isolation; we need to work with our partners, Skipton Town Council and Skipton BID, to turn the town into a fantastic destination, both for visitors but also for young people to live and thrive."