You are here:
Craven Museum holds free drop-in family events during February half-term
Craven Museum holds free drop-in family events during February half-term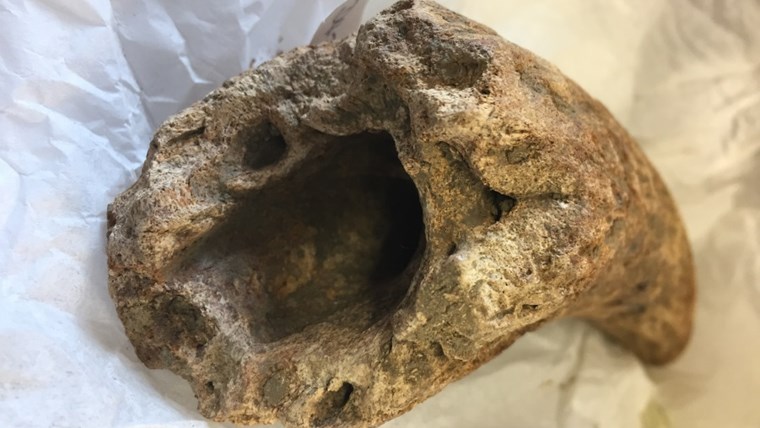 The Craven Museum team is continuing its adventure across Craven with a new Rural Roadshow event in Grassington on February 19. 
The team is out on the road while Craven Museum is closed for its exciting National Lottery Heritage Funded redevelopment.
A free drop-in handling session takes place at the Stripey Badger Bookshop in Grassington on Wednesday February 19 from 1pm to 3pm.
Knowledgeable volunteers and staff will be on hand giving people an opportunity to hold and examine a selection of objects relating to Craven's past and present.
There will also be a chance to find out more information about Craven Museum's redevelopment and how you can get involved.
Gemma Bailey, Community Heritage Curator at Craven District Council, said: "Craven Museum and Gallery has been collecting since 1928 and today has around 60,000 objects ranging from natural history to public archives.
"Some of the objects on show at our Roadshow are chosen from the geology collection, and include beautiful shells, fossils and minerals, some formed over millions of years. We also have objects to explore from the museum's social history collection, relating to home life, working life and childhood."
The team is also holding two free drop-in "Make and Take" sessions at The Hub in Skipton Town Hall over half term.
These events take place on Monday February 17, from 10am to 12 noon, when children can design and create their own kite, and on Thursday February 20, from 10am to 12 noon, when families can enjoy crafts inspired by popular fairy tales.
These free activities are suitable for children of all ages.
Stories and Treasures of Street and Dale' is a National Heritage Lottery Funded Project to redevelop Craven Museum. During the three-year project, events and activities created will excite and inspire, and the redevelopment will increase accessibility of the Museum and the collection, as well as create new and innovative displays to tell the stories and showcase the treasures of the Craven Dales.