You are here:
Families enjoy free drop-in family events at February half-term
Families enjoy free drop-in family events at February half-term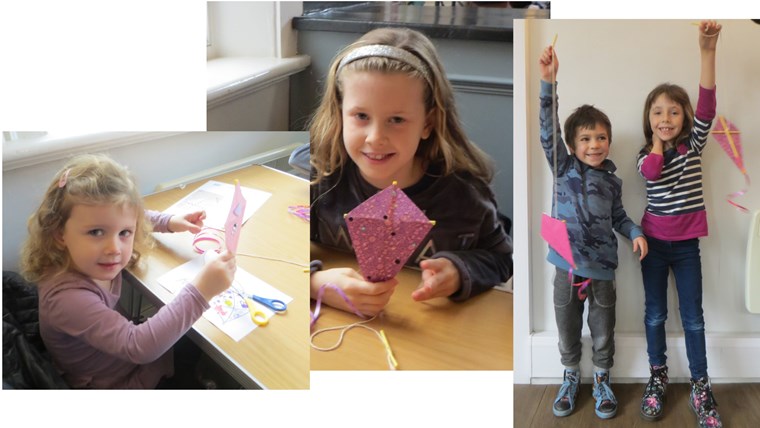 Families took refuge from the wind and rain during the February half-term and enjoyed some creative activities with the Craven Museum team.
Two free drop-in 'Make and Take' sessions took place at The Hub in Skipton Town Hall with children designing and creating their own kites, and enjoying crafts inspired by popular fairy tales.
There was also a Rural Roadshow event in Grassington when people were given the chance to hold and examine a selection of objects relating to Craven's past and present.
Craven Museum is currently closed while Skipton Town Hall is renovated, but there are a wide range of activities taking place throughout the year at a number of venues until the historic building reopens in winter 2020.
'Stories and Treasures of Street and Dale' is a National Heritage Lottery Funded Project to redevelop Craven Museum. During the three-year project, events and activities created will excite and inspire, and the redevelopment will increase accessibility of the Museum and the collection, as well as create new and innovative displays to tell the stories and showcase the treasures of the Craven Dales.
For more information about activities from the Skipton Town Hall and Craven Museum teams, go to www.cravendc.gov.uk/skipton-town-hall or sign up for the newsletter at https://www.cravendc.gov.uk/skipton-town-hall/newsletter-sign-up/