You are here:
Skipton Town Hall On Tour presents The Selfish Giant in Grassington
Skipton Town Hall On Tour presents The Selfish Giant in Grassington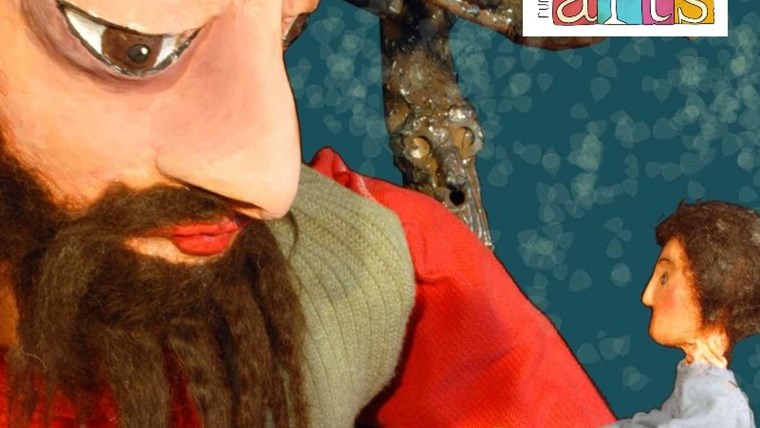 Skipton Town Hall On Tour is bringing Sea Legs Puppet Theatre's enchanting retelling of Oscar Wilde's The Selfish Giant to Grassington during February half-term.
The performance will be held at The Devonshire Institute in Grassington on Thursday February 20 at 2pm.
Since building a wall to keep the children out of his garden, the only visitors the Selfish Giant gets are Lady Snow and her friends.
One morning he hears the most beautiful music coming from his bedroom window and is delighted with the sight that greets him. 
Set in a magnificent steel sculpted garden, the story is told using Sea Legs' beautifully crafted puppets, a brilliant musical soundtrack and superb storytelling.
Danielle Daglan, Cultural Services Manager at Craven District Council, said: "We're delighted to be bringing this brilliant show to Grassington for half-term, in partnership with Rural Arts. This is the ideal way to entertain the kids during the school holidays so snap up your tickets now!"
Tickets cost £7.50 and are available online at https://skiptontownhall.digitickets.co.uk, by phone: 01756 792809; or at the Box Office at Skipton Information & Visitor Centre, Coach Street.
Skipton Town Hall is currently under major redevelopment and will re-open later this year as a new Cultural Hub for the Craven district. During the project the team are out on tour with performances, exhibitions and activities. Details of the Touring Programme are available on the Craven District Council website: www.cravendc.gov.uk/skipton-town-hall