Elections in May 2021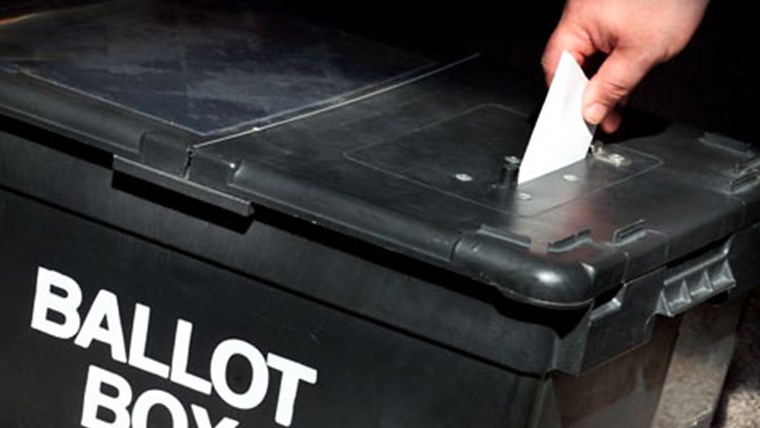 Elections for the North Yorkshire Police, Fire and Crime Commissioner, along with any county and district by-elections and parish council elections, will take place in Craven on Thursday May 6.
Craven District Council elections postponed from May 2020 and County Council elections were also scheduled to be held, but have now been deferred while the Government consults on proposals to reorganise local government in North Yorkshire.
There are likely to be by-elections for the Ribblesdale division of North Yorkshire County Council, and for the Craven District Council wards of Barden Fell and Penyghent.
Parish council elections could also be held in Appletreewick, Bolton Abbey, Buckden, Cowling, Draughton, Grassington, Hebden, Kettlewell with Starbotton, Linton, and Threshfield, if there are enough nominations to create a contest.
The Council is working with the Government, the Electoral Commission, the wider electoral community and public health authorities to ensure voters and staff stay safe during the elections.
Voters are being advised that they can apply for a postal or proxy vote as an alternative to voting in person.
Paul Shevlin, Returning Officer for Craven, said: "We are working hard to ensure that polling stations will be safe places to vote in May, but you can choose to apply to vote by post or by proxy instead.
"We know there may be concerns about Covid-19 and we are putting arrangements in place to help ensure polling stations are safe places to work and vote. You can expect many of the measures you've become used to over recent months in shops and banks, such as hand sanitiser, floor markings and face coverings.
"We will continue our discussions with public health authorities as we prepare for the elections to make sure we are following the most up to date guidance."
To vote in the elections - either at a polling station, by post, or by appointing someone you trust to vote on your behalf as your proxy - you must first be registered to vote, which can be done online in just five minutes. You can register at: www.gov.uk/register-to-vote
To then apply to vote by post you need to download, print and fill in a postal vote application form at www.electoralcommission.org.uk/i-am-a/voter/voting-person-post-or-proxy/voting-post 
If you aren't able to cast your vote in person, you can ask someone you trust to cast your vote for you. This is called a proxy vote and the person casting your vote is often referred to as your proxy. The person voting on your behalf can either go to your polling station to cast your vote, or can apply to vote for you by post.
To apply for a proxy vote, complete the form to vote by proxy at https://www.electoralcommission.org.uk/i-am-a/voter/voting-person-post-or-proxy/voting-proxy explaining why you can't get to your polling station in person.
Completed and signed forms need to be sent to Craven's Electoral Services Team, by emailing elections@cravendc.gov.uk or by post to Electoral Services, 1 Belle Vue Square, Broughton Road, Skipton, North Yorkshire, BD23 1FJ.
Nominations for the Police, Fire and Crime Commissioner election must be submitted to Selby District Council. County, District and Parish nominations can be submitted between Monday 15th March and Thursday 8th April.
Further information about voting can be found on the website of the Electoral Commission at: www.electoralcommission.org.uk/i-am-a/voter