Bear & Butterfly comes to Skipton Town Hall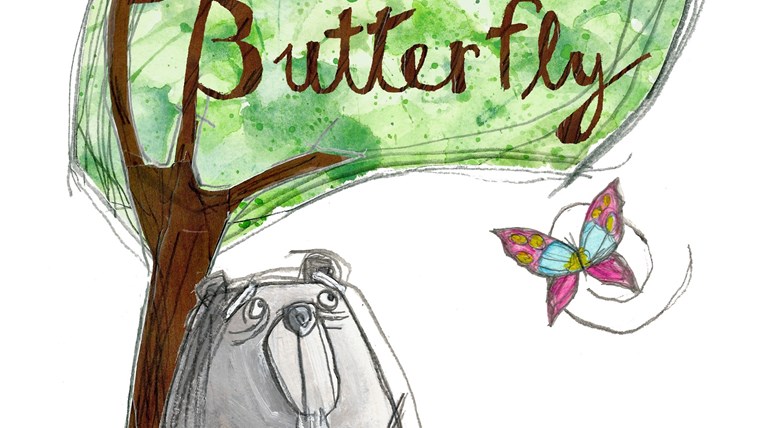 A play for young children and families telling the story of an unlikely friendship between a bear and a caterpillar comes to Skipton Town Hall for two performances on Friday 19th January at 11am and 1.30pm
Bear & Butterfly is a charming tale of changing friendship for everyone aged 4 and above. A perfect first theatre experience, Bear and Butterfly is a 55 minute show suitable for the whole family and for school groups. Tickets have been priced at £5 for adults and £3.75 for under 18s.
When a grumpy Bear finds a cheery Caterpillar munching on the leaves of his tree one day, his first thought is to ask him to leave. Gradually however, they become best friends as Caterpillar munches through heroic tales of Bear's younger life. One day Caterpillar becomes sick. Bear fears he will lose his friend, but instead he grows into a beautiful butterfly who flies high and has stories of his own.
Puppetry, live music and beautiful storytelling combine in this charming tale about love, loss and friendship.
Miranda Thain, Artistic Producer at Theatre Hullabaloo says "Bear & Butterfly is a wonderful first theatre experience for children and families and explores themes of friendship whilst carefully and sensitively exploring themes around life cycles"
Bear & Butterfly is produced by Theatre Hullabaloo, a pioneering company that makes tours and promotes theatre for young audiences. The play has just completed an opening run at Theatre Hullabaloo's new purpose – built theatre and comes to Skipton as part of a two month national tour.
For more information or to book tickets, please visit or call Skipton Town Hall's Box Office; Open 10am - 4pm, Monday to Saturday, phone orders welcome 01756 792809.