Green Apple Awards will reward environmental champions in Craven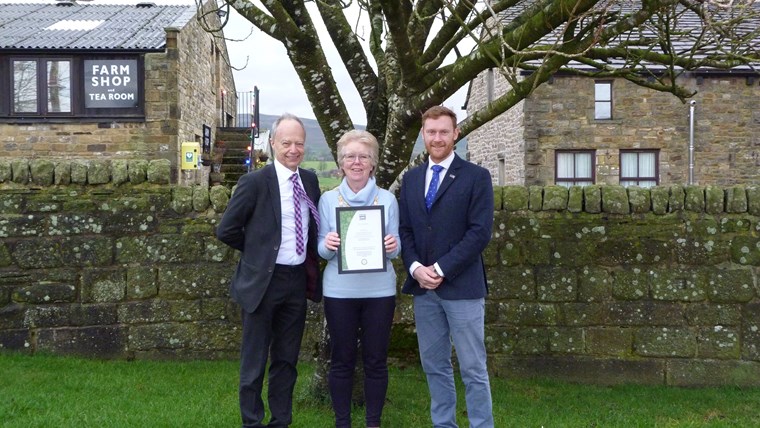 Craven District Council has launched the new Green Apple Awards, to recognise, reward and promote environmental achievements across the district.
The council is looking for companies, organisations, communities or individuals who are helping the environment.
Bronze, silver and gold winners will get a Green Apple Award accreditation and winning entries will go forward to the International Green Apple Awards programme.
The council will also make a donation on behalf of the winners to the Dales Woodland Restoration Programme, run by the Yorkshire Dales Millennium Trust (YDMT).
Councillor Wendy Hull, chairman of Craven District Council, said: "We're delighted to be launching these awards – we're very keen to help highlight the great environmentally-friendly work going on around our district.
"We're looking for organisations or individuals who are leading the way in terms of environmental best practice – that could be anything from carbon reduction to conservation and wildlife projects, lighting efficiency, business travel plans, energy saving, waste management or water efficiency.
"We're also really pleased to be working with the Yorkshire Dales Millennium Trust on this scheme, to support their aim of raising funds to create beautiful woodlands that everyone can enjoy for years to come."
YDMT has worked with landowners and partners including Yorkshire Dales National Park Authority, Forestry Commission and Woodland Trust to plant around 1.4 million new trees, creating hundreds of new woodlands. The charity also works with disadvantaged groups such as young carers, homeless people, refugees and asylum seekers, to give them access to the Yorkshire Dales.
Michael Devlin, YDMT Development Manager, said: "Trees are vital to so many aspects of life. As well as providing habitats for wildlife, reducing flooding and helping to combat climate change, we know that trees help to reduce stress and anxiety and promote a healthier lifestyle."
The Craven awards scheme is being supported by The Green Organisation, which runs the International Green Apple Awards.
General manager Mark Wolens, who will be a judge for the Craven awards, said: "When Craven District Council approached us to see if we would support their Environmental Best Practice Awards programme, we were delighted to work in partnership with them as this helps to raise awareness of the International Green Apple Awards. I am looking forward to being part of the judging panel in Craven, and I'm sure we will discover some excellent projects around the district."
For more information and to enter the awards, please go to www.cravendc.gov.uk/green-awards
Entries opened on January 7, 2019, and the closing date is March 4, 2019. Winners will be announced in the week beginning April 1, 2019.
To support the YDMT visit www.ydmt.org/together-for-trees or call 015242 51002.