Voter ID pilot set to go ahead in Craven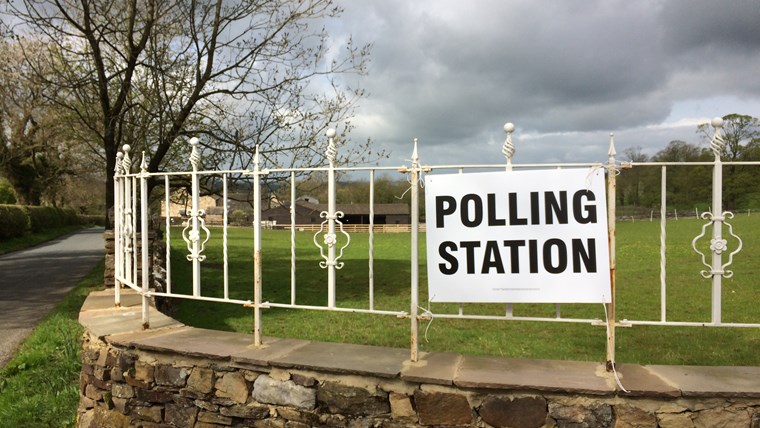 Craven will take part in a voter ID pilot at the next local elections on Thursday May 2, 2019, it has been confirmed.
This means all voters will be asked to produce proof of identity in order to be able to vote.
Residents will need to provide either one form of photo ID or two forms of non-photo ID, one of which can be a poll card, at the polling station before they are able to vote.
Craven District Council will provide alternative methods of ID free of charge to individuals who do not have the correct ID, ensuring that everyone who is registered has the opportunity to vote.
The council consulted residents on the proposed pilot – a total of 238 people responded, with 60.5% in favour and 39.5% against.
Paul Shevlin, Craven District Council's Chief Executive and Craven's Returning Officer, said: "The Government asked if we would be interested in applying to take part in this pilot, but we wanted to listen to residents' views before making a decision.
"The Government is keen to include small rural authorities in this round of pilots, and by taking part Craven will be able to play an important role in helping to shape the way voter ID requirements are introduced so that they work in all areas of the country.
"We know some residents are concerned that this pilot may exclude or deter people from voting, but the evidence from last year's pilots showed no significant change in turnout.
"A wide range of photo and non-photo IDs will be accepted as valid for the purposes of the pilot, the full list of which will be published in due course, and we will provide free alternative ID should there be anyone that does not have the correct ID. The postal voting system will remain unchanged, and all registered voters are entitled to apply to vote by post for any reason.
"We will now ensure that residents are kept fully informed about what they need in order to vote, with clear, accessible messages and timely reminders to residents up to and including polling day."
For more information about the Voter ID trial, including a list of frequently asked questions, please go to www.cravendc.gov.uk/voteridcraven
On Thursday 2nd May, 2019, elections are scheduled to take place in the following wards only:
Bentham
Embsay-with-Eastby
Gargrave and Malhamdale
Glusburn
Skipton East
Skipton North
Skipton South
Skipton West
Sutton-in-Craven
West Craven