You are here:
Craven businesses and residents invited to Tour de Yorkshire roadshows
Craven businesses and residents invited to Tour de Yorkshire roadshows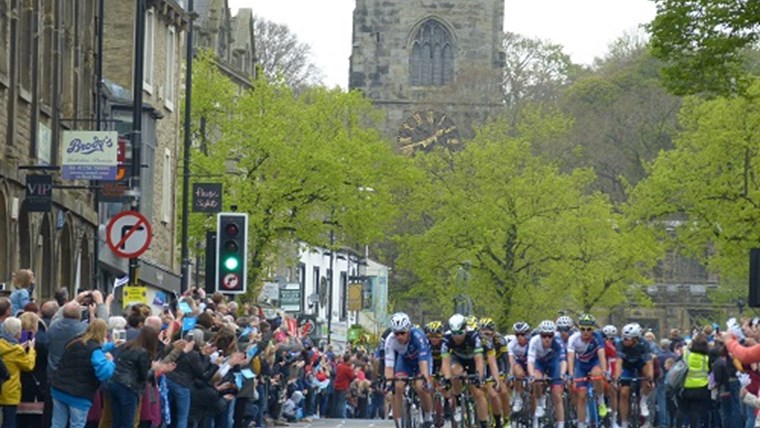 Businesses and residents in Craven are being invited to attend roadshow events to find out more about the Tour de Yorkshire.
Two roadshow events will take place in Craven – on Wednesday February 26 from 6pm to 8pm at Skipton Girls High School, Gargrave Road, Skipton, and on Wednesday March 11 from 6pm to 8pm at Settle Victoria Hall, Kirkgate, Settle.
Skipton will host the start of Stage Two of the men's race and Stage One of the women's race in this year's Tour de Yorkshire, on Friday May 1.
The roadshows aim to get people excited about the race and offer advice on how residents, businesses and community groups can capitalise on the many benefits it brings.
Information on the route is provided along with details of the publicity caravan, ambassadors' tour and amateur sportive, and the ever-popular Land Art and Best Dressed competitions.
There is also a section focused on how businesses can get behind the race, and an opportunity for people to ask any questions they might have about the event.
Welcome to Yorkshire Commercial Director Peter Dodd said: "The way people come out to support the Tour de Yorkshire is incredible. Whole towns and villages are draped in bikes, banners and bunting, and the number of fans on the roadside is always amazing to see.
"We obviously want that to continue this year, and that's why we've teamed up with local authorities across the county to put these roadshows on. We want people to be excited about the Tour and learn about the many advantages it can bring.
"We also know that people often have a lot of questions they'd like to ask as well, and these roadshows offer the perfect opportunity to do just that. We look forward to seeing you there!"
The Three Peaks Stage will cover 124.5km from Skipton to Leyburn. The world's top female riders will start in the morning with the men following in the afternoon.
The route takes in huge swathes of the Yorkshire Dales National Park with sprint sections in Settle and Horton in Ribblesdale, then past the Yorkshire Three Peaks and Ribblehead Viaduct.
The riders will exit Hawes and face the climbs of the Cote de Buttertubs and the Cote de Grinton Moor, before a fiercely contested finale in Leyburn.
Last year's race saw 1.9 million people line the route and a record 28 million TV viewers watched the action in 190 countries around the world. Independent research also found the Tour boosted the Yorkshire economy by £60 million.
A list of all roadshow locations in the county, including dates, times and venues, can be found here: letouryorkshire.com/roadshows