You are here:
Work to transform Engine Shed Lane depot in Skipton is set to start
Work to transform Engine Shed Lane depot in Skipton is set to start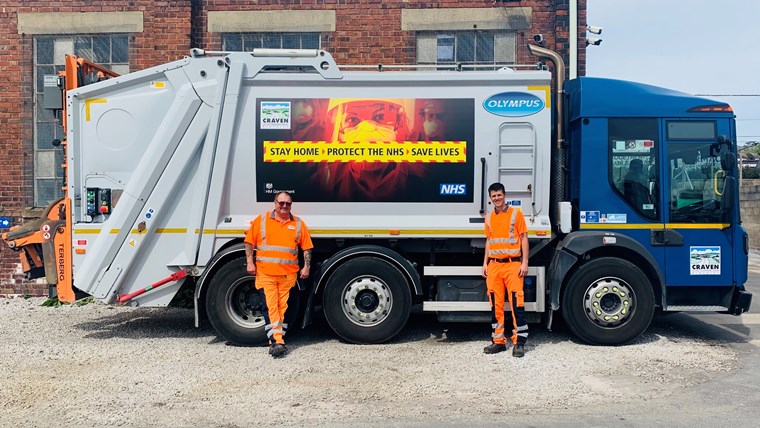 Craven District Council is set to start work to redevelop its Waste Management Depot on Engine Shed Lane next month.
The Council has now approved the redevelopment of the Depot, to create new and improved Depot facilities on the existing site.
The condition of the current Depot is poor, and new facilities will greatly improve working conditions for the Waste Management team.
While demolition and construction is taking place, waste collection staff, vehicles and equipment will move to a temporary location on Airedale Business Park, from early February. Work is underway to ready the site for the transfer of staff and operations.
Councillor Richard Foster, Leader of Craven District Council, said: "This is a major project which will provide much-needed, modern, efficient accommodation for the Council's essential Waste Management Service.
"The new development will include a new workshop, depot offices and vehicle storage for the waste management operation. The site layout, internal set up, mechanics workshop etc. have all been developed in consultation with and signed off by the Waste Management team and staff are being kept informed of the development and the move to the temporary location.
"We have also included a number of environmentally-friendly, carbon reduction features in the new depot, such as solar PV panels, air source heat pumps and electrical vehicle charging points."
Planning permission for the scheme was granted last year. The demolition works on the Engine Shed Lane site are scheduled to start in mid-February, followed by groundworks in mid to late March, with the main contract construction starting in late April/early May. Further updates and more detail will be provided as the project contractors are tendered.
It is expected that the redevelopment work will be completed for staff to move into the new Engine Shed Lane Depot by February 2022.
There are separate plans for a second phase of work, to build six commercial business units for new and fledgling businesses on another part of the Engine Shed Lane depot.