Working towards a Greener Skipton and Craven District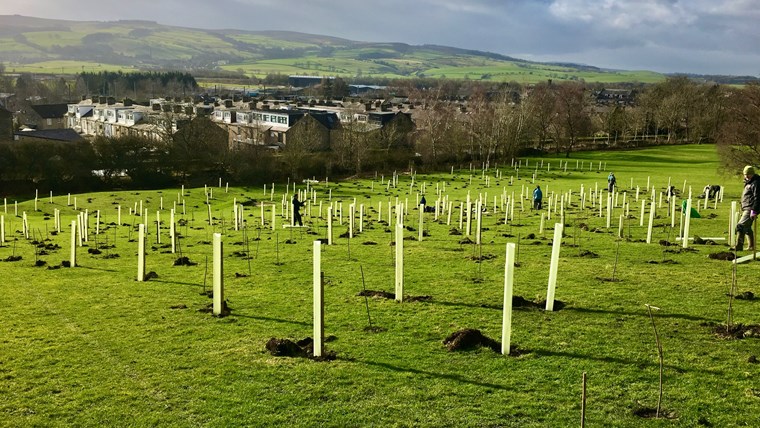 Businesses, community groups and organisations who are interested in working towards a greener future for Craven are being invited to an online event on Thursday January 21.
The event, jointly run by Craven District Council and Skipton BID, will be held via Zoom and there will be two sessions; the first is entitled "Sustainable Business and Enterprise in Skipton and Craven" and runs from 2pm to 5pm. The second is entitled "Sustainable Communities in Craven" and runs from 5.30pm to 8.30pm.
The sessions will feature presentations from expert guest speakers and businesses including Welcome to Yorkshire, Rural Solutions, Arla, Dalesbus, Otley Community Energy and the Global Resilience Partnership.
Craven District Council will give an update on the progress of the Climate Emergency Strategic Plan, which was approved in February 2020. This Plan sets out how a carbon neutral district could be achieved by 2030.
The Council will also give updated information on plans to improve Skipton town centre through the High Street Heritage Action Zone project, the Skipton Station Triangle Masterplan and the Transforming Cities Fund project.
Councillor Carl Lis, Craven District Council's Lead Member for Greener Craven, said: "Since approving our Climate Emergency Strategic Plan, we have been working hard to implement the actions in the plan.
"We planted over 9,000 trees on Council land last year, and progressed a bid to install renewable energy generation facilities on council land and property.
"We have also prioritised pedestrians with our innovative work to pedestrianise the High Street on market days. The improvements we have made in partnership with the Canal and River Trust and others on the canal towpath have provided more safe, accessible routes through the town for pedestrians and cyclists. We are now working on a number of plans to provide cycle lanes and secure bike parking as part of our proposals for the High Street and the masterplan for the area surrounding Skipton Railway Station.
"We're very pleased to have the support of Skipton BID in this upcoming event. This will be the first opportunity we've had to publicly share the work we're undertaking with our partners as we develop an accurate and consistent approach to measuring and reporting on our progress against the plan set out last February.
"Together with Skipton BID we've planned a wide-ranging agenda of topics that we hope as many businesses as possible will relate to. We invite all of Craven's business community to take the time to join us on January 21st and discover how our plan may positively impact their business going forward, as well as how they can help to shape the future of not just Skipton, but Craven District as a whole."
Skipton BID has also been working towards achieving the UN Sustainable Development Goals, after work towards these goals was started by Skipton Town Council in 2019.
Skipton BID manager and director, Geraldine Thompson, said, "Contributing to the health of the business and community structure within which Skipton BID operates, we fully support the 2030 carbon neutral goal and strategic plan set by Craven District Council in 2020, and we look forward to aligning all our common intentions, thereby promoting an environment in which businesses can thrive.
"Under the third objective of our 2019- 2024 business plan, 'Attractive and Clean', we're dedicated to improving our town. Regardless of the nature of your business, a clean and attractive town is a must. Over the last ten years, Skipton BID has invested substantial amounts of money into improving the 'look' of the town centre area – but there is more to be done, and we have to act now in response to climate change and the opportunities presented to us out of the Covid-19 imposed lockdown, In our third term it's imperative that we work together with local authorities and sustainable business groups for a collective approach to ensure Skipton gains a reputation for its cleanliness and attention to detail."
The event on Thursday 21st January is open to anyone with an interest in Craven District. A full schedule of speakers for January 21st can be viewed on the Skipton BID blog page at https://skiptonbid.com/category/blog/
To register your attendance at the online event, please email Rob Atkins at RAtkins@cravendc.gov.uk