You are here:
Come along to the Dogs Trust Community Event at Skipton Town Hall!
Come along to the Dogs Trust Community Event at Skipton Town Hall!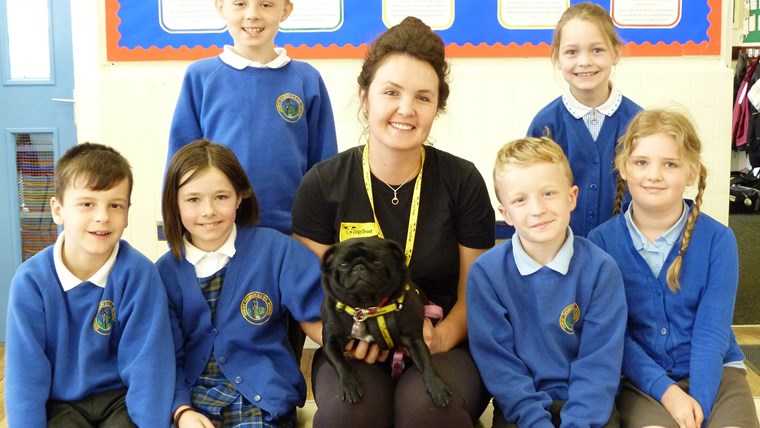 Craven District Council has joined forces with Dogs Trust to run a Community Event at Skipton Town Hall on Tuesday July 17.
Residents are invited to bring their dogs along to the event, running from 11am to 3pm, where a Dogs Trust veterinary nurse will carry out free health-checks, give out advice and provide responsible dog ownership packs.
Free microchipping for dogs will also be offered – microchipping is a legal requirement since April 2016.
Dogs Trust has been working with Craven District Council during the last few months on a series of events in schools and publicity around responsible dog ownership, targeting dog fouling.  
Councillor Carl Lis, Craven District Council's lead member for Greener Craven, said: "We're determined to crack down on dog fouling in the district, and a huge part of that is education.
"We're very grateful to Dogs Trust for all the work they have been doing with us in local schools and for this event at Skipton Town Hall. This is a great chance for people to find out more about how best to look after their pets, and benefit from free health checks and advice."
Michelle Moat, North of England Campaign Officer, from Dogs Trust, said: "We're looking forward to seeing lots of dogs and their owners at this event in Skipton – we'll be offering basic health checks including nail clipping, and we will check eyes, ears, teeth and weight, to make sure your dog is happy, fit and healthy.
"Alongside the health check, our team will provide advice on diet, training and neutering. Each owner will be provided with a responsible dog ownership pack, including handy tips and useful resources for you to continue to use at home. Free goodie packs are also available for puppy owners and those who are thinking of getting a puppy.
"You don't need an appointment – just drop in at any time from 11am to 3pm with your dog and come and say hello."
Dog owners are asked to keep their pets on a lead at the event. All breeds of dogs are welcome, puppies or adults, however Dogs Trust will not chip active hunting hounds or litters of puppies. Puppies under six months old must be fully vaccinated with proof of vaccinations brought along to the event. If your puppy has recently been vaccinated, they must be carried for the 10 days following their final vaccination. Dogs over six months old do not require proof of vaccination.
For more information about Dogs Trust events go to www.dogstrust.org.uk/communityevents