Electric car charging points plan for Craven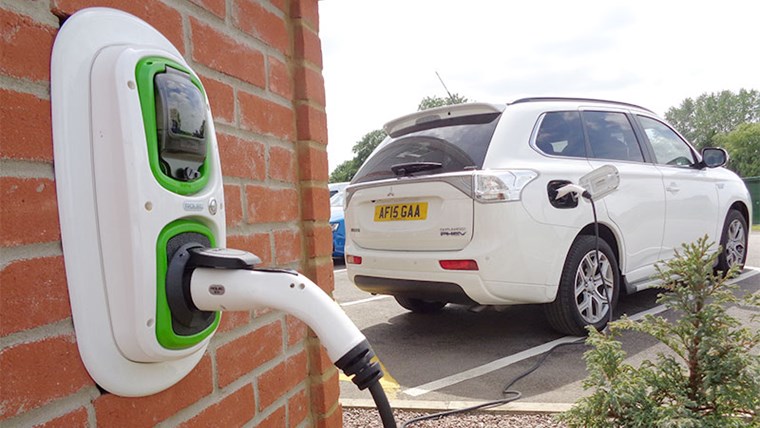 Councillors have agreed to look into installing electric vehicle charging points in council-owned car parks in Craven.
Craven District Council's Policy Committee approved the proposals at a meeting on Tuesday July 24.
The council's Director of Services will now begin procurement, with a further report to be brought before councillors confirming the final financial implications and the exact locations of the electric vehicle charging points.
Councillor Carl Lis, Lead Member for Greener Craven, said: "The last five years have seen a surge in demand for electric vehicles in the UK. New registrations of plugin cars increased from 3,500 in 2013 to more than 145,000 in April 2018. The UK Department for Trade is predicting there could be 1.2 million electric vehicles and 350,000 plug-in hybrid electric vehicles on the road by 2020.
"Poor air quality in urban areas is becoming a major public health concern and encouraging electric vehicles will go some way to combat this.
"A growing number of local authorities are already developing extensive charging networks. We believe electric vehicle drivers will be attracted to retail locations where they can top up the charge on their vehicles or fully charge them – and may avoid retail locations that don't provide charging facilities. These plans will therefore benefit the local economy."
The council will be looking for private sector investment to provide the network of charging points. The appointed operators would be responsible for the costs of installing, operating and maintaining rapid charging infrastructure, while keeping an agreed share of the revenue from electricity sold.
A typical agreement would be the local authority agreeing to a 15-year lease on car park spaces selected for EV charging, in exchange for 10 per cent of the revenue from electricity sales and overstay fines. Income for the Council is dependent on the number of charge points and their usage and is estimated at around £1,000 per annum.