You are here:
Craven Museum offers online summer activities for families
Craven Museum offers online summer activities for families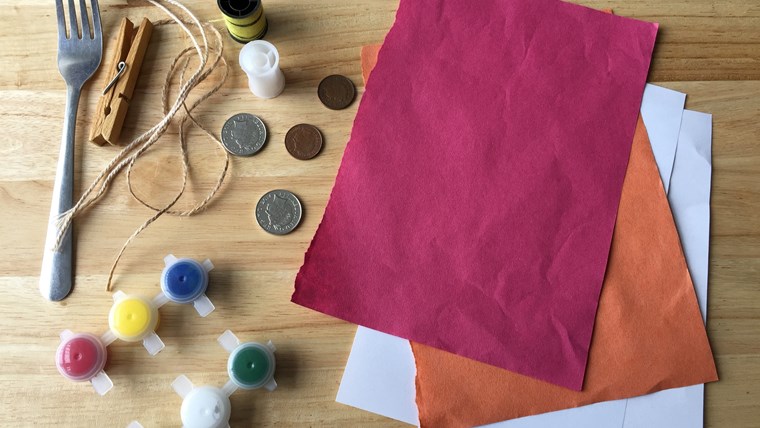 While work to refurbish Skipton Town Hall continues, the Craven Museum team will be delivering their annual summer family craft activities online this year.
The Museum will be releasing a new online, family-friendly hands-on activity every Thursday during the summer holidays.
From 23rd July until 3rd September, activities will be available online from the project site www.storiesandtreasures.wordpress.com/blog/ and on the Skipton Town Hall Facebook and Twitter feed. Each free activity will be launched at 10am.
Danielle Daglan, Cultural Services Manager at Craven District Council, said: "Our summer craft workshops are always very popular and these online activities are the perfect way to keep the whole family happy. They are suitable for children of all ages and each activity will use simple, everyday objects that can be found around the home or tailored to suit the materials you do have at home.
"In each activity children will get the chance to explore an exciting part of Craven's history through special museum objects, and make their own treasures. The museum team would love to see your creations, so please do share your home crafts with them on the @SkiptonTownHall Facebook and Twitter pages."
The activities will include:
Creative Costume- Explore some of the magical costumes at Craven Museum and create your own wardrobe full of historical outfits for your paper doll, with free printables
Discovering Shakespeare– Be inspired by the Museum's collection of plays written by William Shakespeare. Make your own 'First Folio' book and writing quill!
Curious Creatures- Get crafty with the Museum team as they guide you to make your own mouse!
Patterns & Prints- Discover patterns all around you whilst making your own prints
Creating Craven- Join the museum team as they make collages of some familiar places around Craven.
'Stories and Treasures of Street and Dale' is a National Lottery Heritage Funded Project to redevelop Craven Museum. During the three-year project, events and activities created will excite and inspire, and the redevelopment will increase accessibility of the Museum and the collection, as well as create new and innovative displays to tell the stories and showcase the treasures of the Craven Dales.
For more information, follow Skipton Town Hall on Facebook or Twitter (@SkiptonTownHall), go to www.storiesandtreasures.wordpress.com and www.cravendc.gov.uk/skipton-town-hall/craven-museum or email museum@cravendc.gov.uk