You are here:
More mourners can attend funerals at Skipton Crematorium from July 6
More mourners can attend funerals at Skipton Crematorium from July 6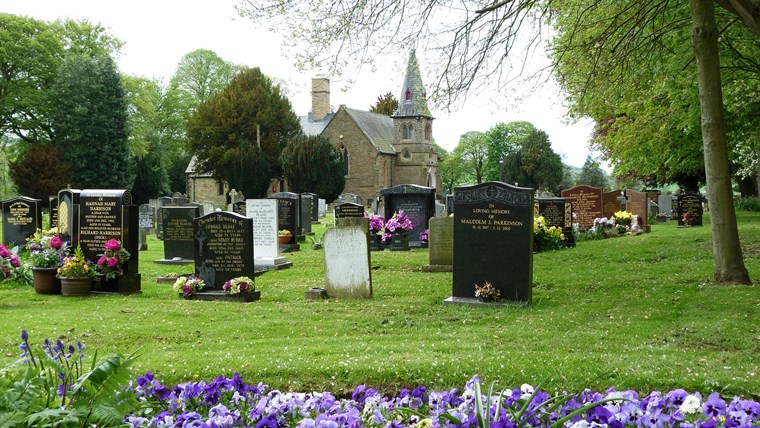 The number of people who can attend a service at Skipton Crematorium has been increased, from 10 to 15, as of July 6, 2020.
A maximum of 15 people can also stand outside the chapel building. All those who attend must observe the correct social distancing.
However, no more than 15 are allowed to congregate outside, as this is a breach of the Government's guidelines.
Clair Cooper, Bereavement Services Manager at Craven District Council, said: "The government has given further guidance on the amount of mourners who can attend funerals, due to changes to social distancing measures and lockdown restrictions.
"We can now allow a maximum of 15 inside the chapel and 15 outside the building. This is the maximum the government are stipulating can attend, so we kindly ask that no more than this is present at the funeral or arrives within the cemetery as this may lead to us switching the outside speakers off or possibly cancelling the funeral.
"This is to ensure we safeguard all visitors, Funeral Directors and our staff. We fully appreciate how difficult it is to not be able to say goodbye in the traditional way and we are grateful to all the families who have adhered to the government's regulations over the last few months, helping to keep everyone safe.
"Our webcasting facilities are always available for anyone who is unable to attend; please contact the family or Funeral Director to make arrangements."
The Book of Remembrance chapel will also reopen from Monday 6 July. The book will be open every day between the hours of 9am and 4pm including weekends and bank holidays. Please respect anyone already visiting the book and keep to the required social distance. 
The book can also be visited at www.remembrance-books.com/skipton/book-of-remembrance.html
To contact Craven District Council's Bereavement Services Team directly, call 01756 796118, or email bereavementservices@cravendc.gov.uk