You are here:
Craven District Council agrees to continue Ward Member Grants scheme for community groups
Craven District Council agrees to continue Ward Member Grants scheme for community groups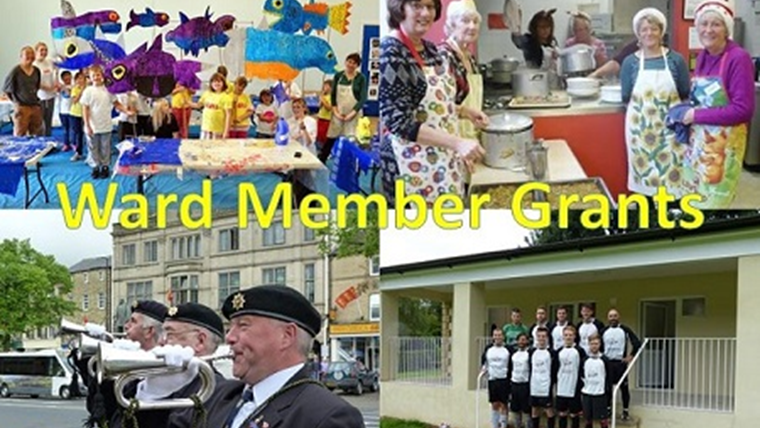 Craven District Council has agreed to continue the Ward Member Grants scheme, which provides funding for community groups across the district, for another three years.
The Ward Member Grant scheme allows community groups to apply to their local councillors for cash to help provide community run events, services and facilities.
Each ward councillor has a maximum of £1,000 to give out to local organisations.
The scheme was introduced in 2016 and the council's Policy Committee has now agreed to continue for the next three financial years. This year's scheme will launch on July 1, and close on March 1, 2019.
Councillor Linda Brockbank, lead member for Resilient Communities at Craven District Council, said: "This scheme has been very successful over the last two years and I'm delighted that it will continue.
"Ward Member Grants allow every district councillor to respond to local needs, supporting projects or activities that benefit their communities.
"A total of 65 projects received funding last year, ranging from £100 to £1,360, and this money went to a wide range of projects, including arts projects and festivals, community buildings, facilities and services, environmental improvements, health and wellbeing, playgrounds, and sport. 
"We've helped provide outdoor play equipment for Embsay pre-school, new practice nets for Skipton CI Cricket Club, improvements to Grassington Hub Library, and refurbishments at Kirkby Malham Village Hall. We've supported projects as diverse as Cononley Community Speed Watch, The Draughton Vergers Project and Bentham Dementia Friendly Community, among many others.
"These grants have supported groups and projects in all wards of the district and we look forward to helping many more over the next three years."
Ward budgets can also be used to fund joint projects between two or more wards, although there is a cap preventing any individual project from receiving more than £2,000.
The annual budget for the scheme is £30,000, with £15,000 coming from the New Homes Bonus.
A copy of the application criteria and application form can be found on the council website from July 1, at www.cravendc.gov.uk/wardmembergrants