You are here:
Craven District Council successfully prosecutes fly-tipper – with record fine
Craven District Council successfully prosecutes fly-tipper – with record fine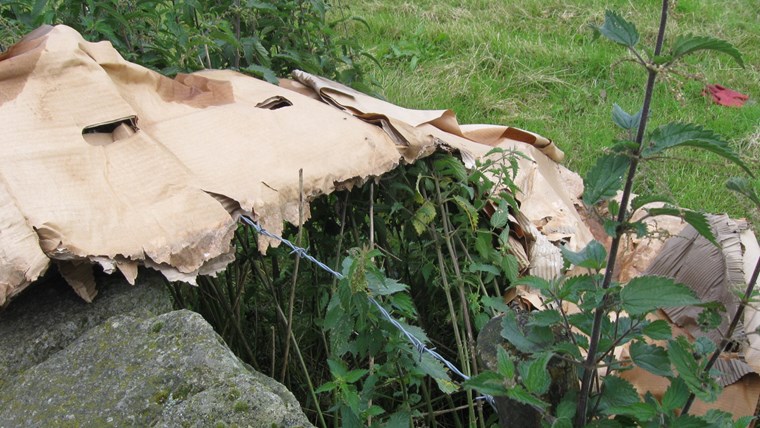 A fly-tipper has been fined £320 and ordered to pay £1,000 in costs after admitting to dumping waste in Cowling.
Craven District Council gathered evidence of the offence, which led to the prosecution of Kyle Farrell, 23, of Pelanza Terrace, Bridlington, at York Magistrates Court on May 17.
Councillor Carl Lis, Craven District Council's Lead Member for Greener Craven, said after the hearing: "I'm delighted that we have been able to bring this successful prosecution.
"This is the biggest fine that we have managed to impose on a fly-tipper in Craven so far and shows that we do not take these crimes lightly.
"This waste was tipped on public and on farm land, and could potentially have injured livestock as well as costing money to clear up.
"I would like to thank the officers involved in the case, who worked extremely hard to ensure all the evidence was gathered correctly. Craven is a beautiful district and we are determined to keep it that way."
The waste, including cardboard, rubber gloves and personal protection equipment, was tipped from a van on land near Collinge Road, Cowling, on August 1, 2017.
Last year, Craven District Council successfully prosecuted another fly-tipper after he was caught on CCTV cameras dumping rubbish in a layby.
A Bradford resident was fined a total of £658 including costs, after being caught fly-tipping several bags of rubbish on land at a layby near Priors Lane, Skipton, on the A59.
Craven District Council launched a campaign: 'Operation: Cleaner Craven' in November 2016.
Crimes such as fly-tipping, dog fouling, littering, smoking in smoke free places, stray dogs and abandoned vehicles cost the council thousands each year. The council has a dedicated fly-tipping team and work to tackle fly-tipping cost almost £75,000 last year.
The council deployed new surveillance cameras to catch offenders, and warning notices were displayed at fly-tipping hotspots around the district.
Penalties for environmental crimes can vary but do include fines of up to £50,000 and/or up to 12 months imprisonment.
Residents can report environmental crimes by calling 01756 700 600, or at https://www.cravendc.gov.uk/cleaner-neighbourhoods/