You are here:
Have your say on the proposed Neighbourhood Area for the Clapham cum Newby Neighbourhood Plan
Have your say on the proposed Neighbourhood Area for the Clapham cum Newby Neighbourhood Plan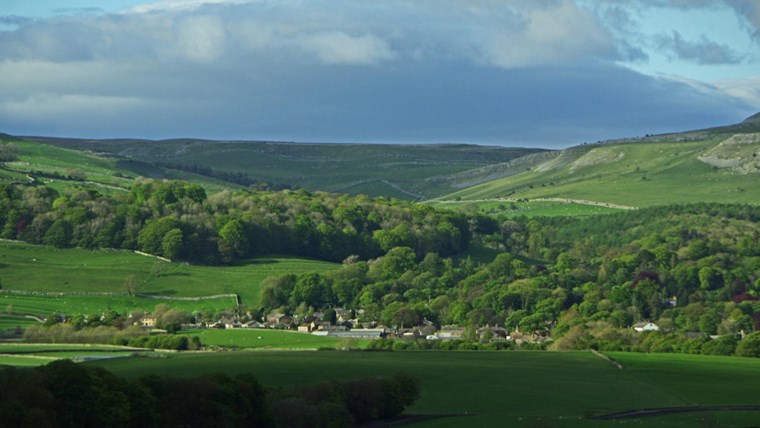 Craven District Council has received an application from Clapham cum Newby Parish Council to designate the parish as a "Neighbourhood Area".
People who live, work, or carry out business in the parish are being invited to submit comments on the proposed neighbourhood area.
Public consultation takes place for six weeks, from Monday June 18 to Monday July 30, 2018.
Cllr Ann Sheridan, Chairman of Clapham cum Newby Parish Council's Neighbourhood Plan Steering Group, said: "The Neighbourhood Plan is an opportunity for our community to have a say in the future development of the parish. 
"It will cover all aspects of housing; issues of concern to residents like parking; and hopefully ways to exploit our hyperfast broadband network to encourage the creation of well paid jobs for young people. We look forward to working on this plan with residents, businesses and other organisations and authorities."
 A Neighbourhood Plan sets out policies on the development and use of land in a particular parish or neighbourhood area.
The Plan must show how the level of growth identified in the district's Local Plan will be met or exceeded. Once a Neighbourhood Plan is made, it becomes part of the statutory development plan against which planning applications are judged.
A Neighbourhood Plan must conform to planning policies and guidance at local, national and European level; and must demonstrate support from the local community through a referendum.
The neighbourhood area application will be available from June 18 on the Council's Neighbourhood Planning web page at https://www.cravendc.gov.uk/planning/planning-policy/planning-for-parishes/neighbourhood-planning/
As Clapham cum Newby Parish is located both within the Yorkshire Dales National Park and Craven District Local Planning Authorities, both authorities are publicising this neighbourhood area application.
This is not consultation on the plan itself, which has yet to be prepared by the parish council, but an opportunity to comment on the proposed neighbourhood area.
Comments from those with the necessary connection to the parish should be sent to Craven District Council's Planning Policy Team by email or post, at ldf@cravendc.gov.uk or 1 Belle Vue Square, Skipton, BD23 1FJ.
Comments can also be sent to the Yorkshire Dales National Park Planning Policy Team at localplan@yorkshiredales.org.uk or Yorkshire Dales National Park Authority, Yoredale, Bainbridge, Leyburn, DL8 3EL. 
All comments received will be publicly available and may be included on Craven District Council and Yorkshire Dales National Park websites.