You are here:
Skipton Town Hall kicks off the World Cup with fabulous football play for all the family
Skipton Town Hall kicks off the World Cup with fabulous football play for all the family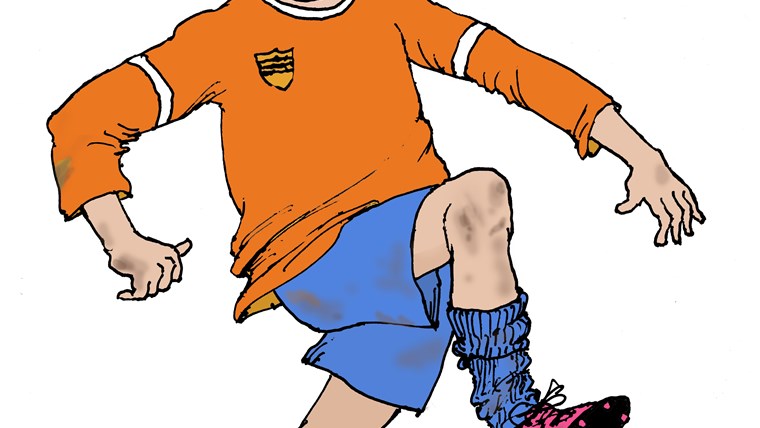 As the World Cup kicks off, Skipton Town Hall is celebrating with Keepy Uppy, a play for football fans and non-football fans, children and families.
The production from Tutti Frutti tells an extraordinary tale of love, devotion and family, set in the world of football and undeniable team spirit.
There are two performances at Skipton Town Hall on Saturday June 16, at 10.30am and 1.30pm.
The story follows Joey, who can turn anywhere into a make believe pitch, from scoring goals in his breakfast cereal to imaginary match commentating on his way to school.
His enthusiasm is shared equally by his Mum - the best teammate he could ever have. She stands on the sidelines cheering him on, giving him top training tips and teaching him new tricks.
Life is busy for Joey and mum, but today nothing can get in their way as the big day has arrived; the high point of the season, the cup final and a chance for Joey to score a winning goal. They set off for the game - ready for anything!
Danielle Daglan, Programming & Venue Development Manager at Craven District Council, said: "This is a great way to celebrate the joy of the beautiful game – but it's ideal for families whether they love football or not.
"This production is a real visual treat that will fire children's imagination from kick off to the final whistle. It combines popping rhymes with fab footie moves and toe tapping live music – so come along and prepare to be entertained!"
The performance is suitable for children aged three and over. Tickets cost £7.50 per person and are available to buy online at www.cravendc.gov.uk/skipton-town-hall or from the box office in the Tourist Information Centre at Skipton Town Hall, open Monday to Saturday, 10am to 4pm. Phone orders are also welcome on 01756 792809.