Public consultation on new Horseclose bridge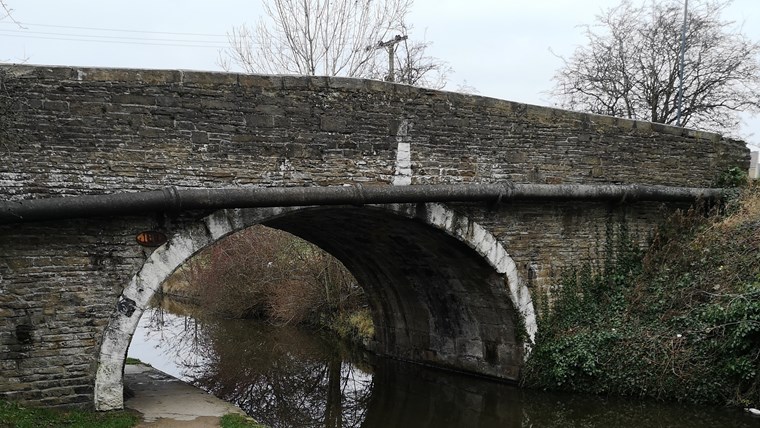 Skipton residents are being invited to a consultation event to view plans for a new road bridge over the canal at Cawder Road.
Craven Barnfield Regeneration Ltd, a Joint Venture partnership between Craven District Council and Barnfield Construction Ltd, is preparing to submit a planning application for the bridge.
The new road bridge would be built next to the existing bridge, from Cawder Road to Keighley Road. The old bridge would become a pedestrian and cycle lane.
The consultation event is taking place at the Greatwood & Horseclose Community Centre, in North Parade, Skipton, from 4pm to 7pm on Thursday, June 20.
Councillor Patrick Mulligan, Craven District Council's lead member for Financial Resilience and a member of the Craven Barnfield Regeneration Ltd board, said: "We would like to invite all interested residents to come along and see these plans. Representatives from Craven Barnfield Regeneration will be on hand to answer any questions you may have and would welcome your comments.
"The new road bridge will be wider and safer, while the existing bridge will provide safe pedestrian and cycle access to the canal and Keighley Road.
"This work will be paid for by a £2.3 million Homes England grant, which is intended to help build the infrastructure needed for housing developments. This is part of a wider plan to deliver a number of benefits, including the provision of much needed housing, including affordable housing, for Craven communities.
"A further planning application for a residential development on land at Horseclose, expected to deliver around 80 homes, will be submitted in due course, and residents will have the chance to comment on that at a later date."
Craven District councillors approved plans in December 2018 to accept the Homes England: Accelerated Construction Fund grant of £2,376,394. The fund is designed to help local authorities overcome barriers to developing their own land.