You are here:
Craven District Council pays out discretionary grants to hundreds more local businesses
Craven District Council pays out discretionary grants to hundreds more local businesses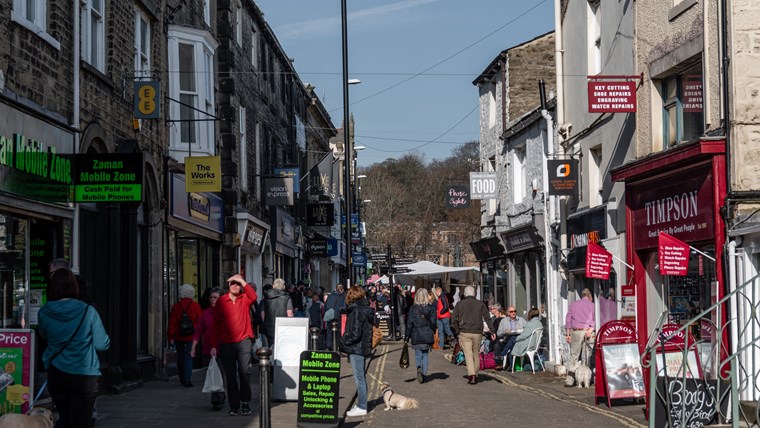 Craven District Council has begun paying out discretionary grants to hundreds of small local businesses who were not previously eligible under other grant schemes.
Payments will be made to 269 businesses who successfully applied for a share of £1.2 million to help them through financial difficulty due to the coronavirus crisis.
Successful businesses will receive a remittance notification of their payment, while those who were unsuccessful will be notified by email.
The Government asked the Council to prioritise businesses including B&Bs that pay council tax, regular market traders, businesses in shared or flexible spaces, and charities which had been ineligible for other grant funding.
Craven District Council has already paid out around £23million to around 2,000 businesses so far under the original grant scheme which began at the start of April 2020.
Councillor Richard Foster, Leader of Craven District Council, said: "We're pleased to be able to help more local businesses through this crisis with our discretionary grant scheme.
"We did only have a limited amount of funding available from Government and the Council has worked hard to divide this funding up as fairly as possible between eligible businesses. 
"We have made every effort to support struggling businesses as quickly and fairly as possible."
Around 30 applications were ineligible for a grant for various reasons, which included the business having already received a Small Business Grant. There are also a small number of applications requiring further investigation. Businesses not meeting the definition of a small or micro business are not eligible for Craven's discretionary scheme.
Grants have been determined depending on the business type, size of business (turnover and number of employees), property costs and losses sustained (length of closure being a factor in this).
The numbers awarded in the categories defined in the council's published scheme are:
Six businesses received £25,000 each
27 businesses received £10,000 each
216 businesses received between £1,000 and £5,000 each
19 market traders received up to £2,000 each
Applications had to be submitted before 11.59pm on June 17, and were assessed against the criteria set out in the Council's scheme, available on the Council's website here: https://www.cravendc.gov.uk/coronavirus-advice-and-information/discretionary-grant-scheme-policy/
The scheme was approved by the Council's Policy Committee on June 16.