You are here:
Mourners urged to abide by lockdown regulations at Skipton Crematorium
Mourners urged to abide by lockdown regulations at Skipton Crematorium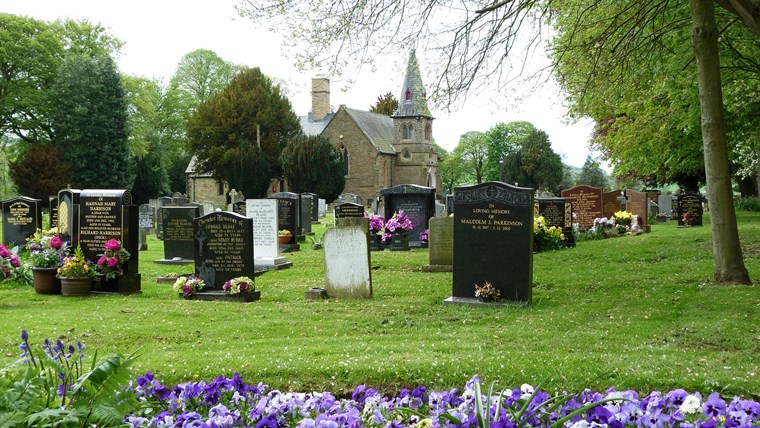 The number of people who can attend a service at Skipton Crematorium has been increased, from five to 10, as of June 1, 2020.
A maximum of six people can also stand outside the chapel building. All those who attend must observe the correct social distancing.
However, no more than six are allowed to congregate outside, as this is a breach of the lockdown regulations.
Clair Cooper, Bereavement Services Manager at Craven District Council, said: "We would be grateful if no more than the stipulated six people congregate outside the chapel or within the cemetery grounds before the service.
"If we do get more people congregating, this could result in the outside speakers being switched off and it may ultimately result in the funeral being postponed or cancelled. 
"All our services can be viewed remotely via our webcasting facilities, allowing other family members and friends to be part of the service. This can be arranged via the funeral director with the family's consent.
"We fully appreciate how difficult it is to not be able to say goodbye in the traditional way and we are grateful to all the families who have adhered to the government's regulations over the last few months.
"From the onset of the pandemic, the needs of bereaved families have been paramount to Craven District Council's Bereavement Services team, and although some crematoria made the decision to no longer permit attendance at services, we have continued to ensure that a small number of the deceased's immediate family could still attend a service within the chapel at Skipton Crematorium, whilst also safeguarding all visitors and staff."   
The Book of Remembrance Chapel remains closed for the time being, however, the book can be viewed by visiting www.remembrance-books.com/skipton/book-of-remembrance.html
Over the next few weeks the Bereavement Services team will start to accept bookings for the interment or scattering of loved ones' cremated remains.
To contact Craven District Council's Bereavement Services Team directly, call 01756 796118, or email bereavementservices@cravendc.gov.uk