Visitors urged to take litter home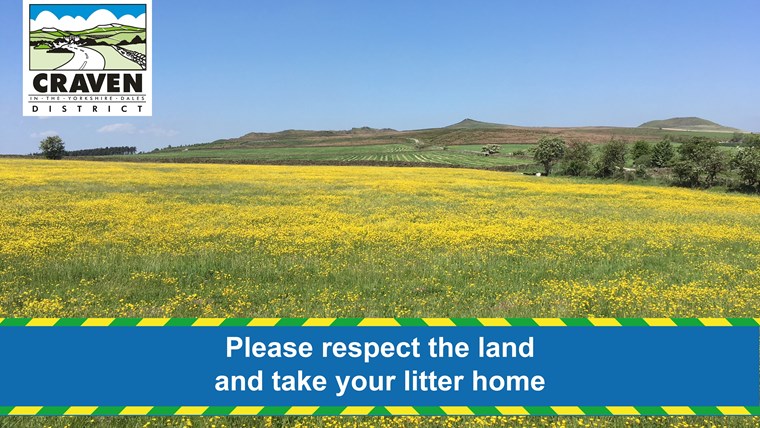 Visitors to Craven's beauty spots are being urged to take their litter home with them after rubbish was left strewn around the district over the weekend.
Some of the worst affected areas included Malham, Stainforth, Burnsall and Grassington. Littering is a criminal offence and people who litter can be fined or face prosecution in court.
Craven District Council's waste management team has been helping dispose of litter collected by residents where possible.
However, anyone wishing to organise a litter-pick is asked to email Craven District Council in advance, for assistance with rubbish bags and collection, at wastemanagement@cravendc.gov.uk
Councillor Carl Lis, Craven District Council's Lead Member for Greener Craven, said: "It is shocking to see how much litter has been left in our beautiful countryside over the weekend.
"We urge people to respect our communities and our land, to think ahead if they are travelling for recreation, and to be prepared to take their rubbish home with them.
"We would like to thank all those responsible, community-minded residents who have been doing their bit to help collect litter, and we are doing everything we can to support them. We would appreciate it if residents could contact us in advance of litter-picking to arrange help with collection.  
"If everybody took responsibility for their own litter, none of this would be necessary. People who leave litter behind are not only wrecking the countryside for everyone else, they are also taking up valuable resources and costing local tax-payers money, at a time when councils, residents and businesses are under severe financial pressure."
If community groups or local residents require anti-littering posters, they are asked to contact comms@cravendc.gov.uk
Residents can also report fly-tipping at www.cravendc.gov.uk/cleaner-neighbourhoods/