You are here:
Car park charges to be introduced at Craven Leisure
Car park charges to be introduced at Craven Leisure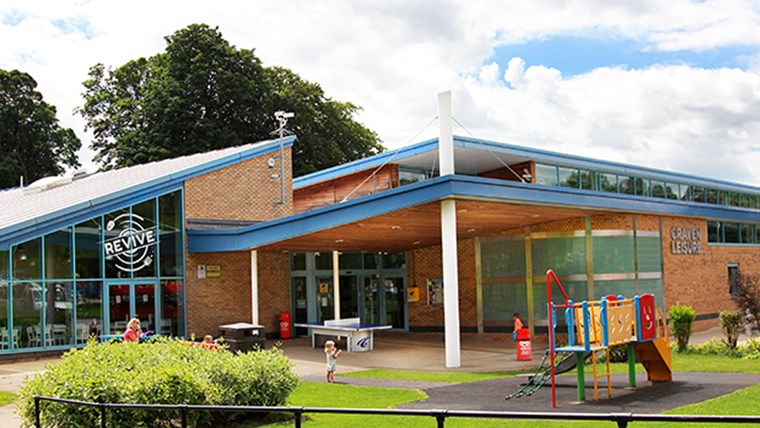 Residents are being reminded that car parking charges are being introduced at Craven Leisure from April 3, 2017.
Craven Leisure members and parents of children with swimming lessons are being given parking permits to use in the car park, which are being given out at the swimming pool reception before April 3.
Other, casual users of the centre will be able to have the value of their parking redeemed.
Lloyd Hancox, Leisure Services Manager, said: "We are introducing this scheme for the benefit of people who use the centre. It is important to us that the parking facility is protected for the users of the centre and not those that feel they can park for free."
All members will be given a parking permit to display in their cars. This permit will remain active until their membership ceases or a payment is rejected. All swimming lesson children will receive a parking permit for their parent's or carer's cars if required so that they can park for free during swimming lessons.
All casual customers will have the value of their parking redeemed at the pool reception, if they produce their parking stub at the time of the transaction. The tickets dispensed from the machines will have two portions, one to be clearly displayed on your vehicle windscreen and the second (coupon) which can be detached and redeemed in the Leisure Centre or café against your spend. Car parking tickets will also be redeemed if customers spend £5 or more in the café.
Members of Craven Leisure will be issued with a free parking permit which entitles them to free parking for up to four hours. Swimming lesson customers will get a parking permit entitling them to 2.5 hours, which is only valid during the swimming lesson timetable.
All members whose details are registered with the centre will be sent an email, text and then a letter to ensure they are given the opportunity to get their permits before the new system comes into force. Casual customers whose details are registered will also receive an email and text message to remind them that pay and display will be coming to the pool.
The scheme will cover the centre from 9am until 7pm, from Monday to Sunday. More information is available at www.cravendc.gov.uk/carpark