Craven and South Lakeland District Councils awarded £1.34m for exciting creative and cultural project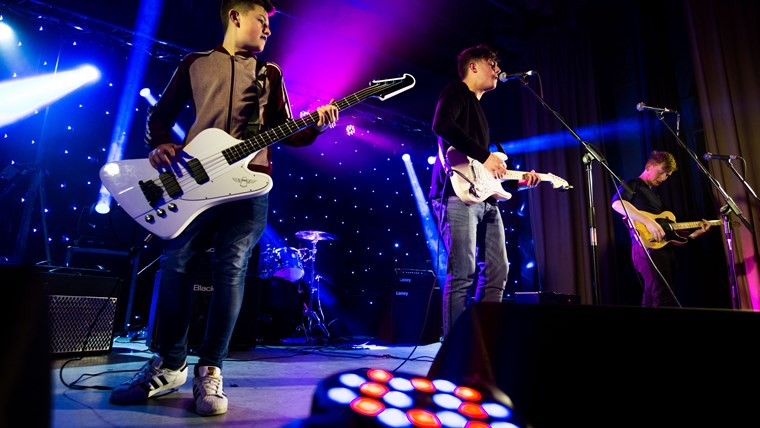 Arts Council England and the Heritage Lottery Fund have awarded Craven and South Lakeland District Councils £1.34million for an innovative project which will boost the local economy through celebrating local culture, arts and heritage.
Great Place: Crossing the Watersheds is a scheme which aims to retain and attract younger people and business to the area by developing more creative and cultural opportunities.
The project is being led by Craven District Council, in partnership with South Lakeland District Council (SLDC), and also the Yorkshire Dales and Lake District National Park Authorities.
Councillor Simon Myers, Craven District Council's lead member for Enterprising Craven, said: "We're delighted that we've been awarded funding for this project, which will drive forward the future economy of our rural communities.
"Our Great Place has outstanding cultural landscapes which inspire creative people and visitors, past   and present.  But our population is ageing – we need 44 per cent more 16 to 34-year-olds just to reach the national average.
"Without more younger people and young families we will have fewer village schools, depriving rural areas of cultural, community and service delivery centres and a lack of skilled employees for local businesses.
"New ways of working, new business models and new creative businesses will benefit all members of our rural communities. We need to retain and bring in a new, younger generation with fresh ideas, to add value to our economy inspired by our great natural, heritage and cultural assets.
"Culture and creativity can act as a catalyst for change and attract younger people to this amazing area we live in."
SLDC's portfolio holder for Culture and Wellbeing, Councillor Chris Hogg, originally encouraged the two councils to promote a partnership bid.   
Councillor Hogg said: "This funding is excellent news for South Lakeland and Craven. It has been a long journey and something I've been determined we should be leading the way on.
"Our commitment links this new programme with our Cultural Destination success, our existing partnerships with our national portfolio organisations, and our support for the World Heritage Site bid and the creative industries. It is at the centre of what makes South Lakeland a great place to live, work and explore.
"We want our areas to be places where a sustainable, resilient, creative community and economy exists, celebrating the distinctiveness of place, our landscapes, the skill and experience of creative people and a good quality of life. This in turn will retain and attract younger people to our districts to influence, support and create our future economy.''
The project will be focused on the rural corridor linking Skipton in the south and Grasmere in the north, including the market towns and rural hinterlands, extending into both the Yorkshire Dales and Lake District National Parks.
The scheme also plans to work with local organisations, businesses, colleges and universities to create new opportunities for business and enable local companies to benefit from creative expertise.
The project will harness the potential for digital technologies and creative media to support local businesses and link cultural activities together.
Younger people will be engaged in a diverse range of exciting new arts and heritage events to promote the area and give work experience to young and emerging talent.
Existing flagship heritage initiatives will be strengthened, including Skipton Town Hall and Craven Museum and Gallery, Stories in Stone, Lakes Culture, Windermere Jetty, Re-imagining Wordsworth, and Lakes Alive.
The project will carry out research to define what is culturally important to the area, how economic activity can be generated and how a younger workforce can be attracted to stay or move to the areas.
Culture, arts and heritage will be placed at the core of local strategies, plans and policies, and the project will help create the right environment for innovative creatives to flourish.
Work with key festivals including Lakes International Comic Art Festival, Lakes Alive, Kendal Mountain Festival, Grassington Festival, Settle Stories and Skipton International Puppet Festival will help further develop the area's cultural tourism.
Seed funding, pop-up opportunities and troubleshooting will be provided to allow new enterprises to take risks and try something fresh.
Councillor Myers said: "We want the image of our Great Place to be transformed to a place of opportunity and creativity that attracts younger people. We're so close to the digital and creative clusters in Manchester and Leeds, and through this project we will get the building blocks in place so that young creatives can stay or move here and do business here, reaping the benefits of an excellent quality of life while they still enjoy the same opportunities as in urban areas."
Sarah Maxfield, Area Director North, Arts Council England, said: "The Great Place Scheme intends to put culture at the heart of local communities. The National Lottery funding we are investing through this scheme in towns, cities and rural areas across the North will bring both economic and social benefits."