You are here:
Swimming pool access gates to be installed at Craven Leisure
Swimming pool access gates to be installed at Craven Leisure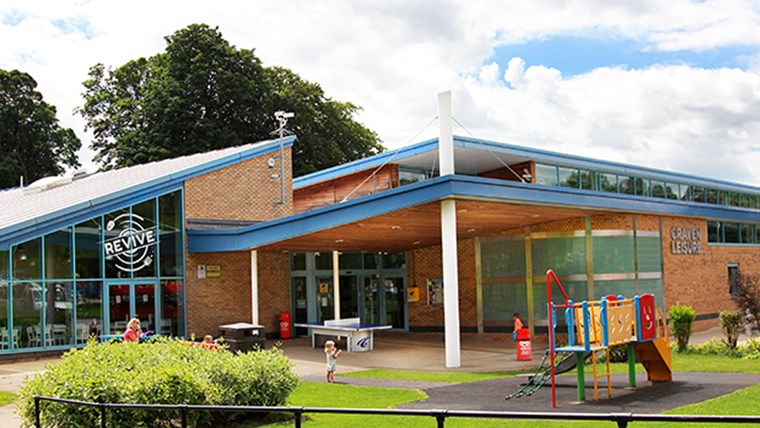 Access gates are set to be installed at Craven Leisure to stop people using the swimming pool for free.
It is thought hundreds of people every year use the centre without paying, costing the council thousands of pounds.
The new access gates, costing around £11,000, will be installed during the second week of March, and will guard access to the pool changing rooms, dance studio, female fitness change and the small pool balcony.
Lloyd Hancox, Leisure Services Manager at Craven District Council, said: "We know there are a number of customers who don't feel they should pay for their activities. This is unfair on the vast majority of customers who do pay. It's also important that we know who is accessing the building and how many people are on site at any time.
"This new system should also speed up access to the facility for people who pre-book and pay for their activities e.g. exercise classes and spin classes, and have membership cards, casual leisure cards or swimming lesson cards as they will be able to go through the gate without having to wait at reception.
"We are encouraging any casual users of the centre to sign up for a free casual leisure card, as this will make it easier for them to pay and enter."
Centre members will be able to scan their cards at the gates, speeding up access to classes, while parents and children attending for swimming lessons will be able to use their scan cards which will allow one child and one parent/carer to access the turnstile at the same time. Parents/carers that wish to swim will still need to pay and obtain a wristband which is also being introduced as part of this project.
Casual centre users can sign up for a free casual membership card, which will give access to the pool once they have paid at reception.
Alternatively, casual users will be given a temporary card that will give access to the pool for up to two hours. There will also be a disabled access gate.
For groups attending classes such as Kumon or karate in the dance studio arrangements will be put in place with each club to allow ease of access.
The council estimates that installing the gates will save £3,480 per year.
Sign up for a casual membership by clicking here.
For more information click here.