Waste calendars available online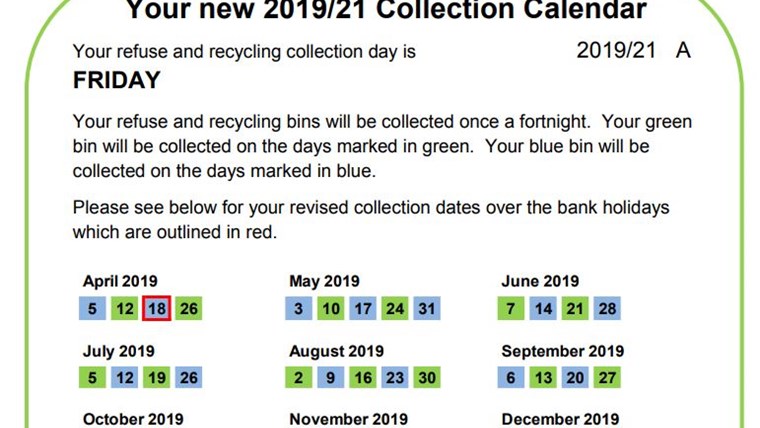 New waste and recycling calendars for all households in Craven are now available online for residents to download and check their bin collection dates.
Residents can go to www.cravendc.gov.uk/your-area and type in their postcode, then download the correct calendar for their address.
The calendars show all the bin collection dates for blue recycling bins and green general household waste bins, from April 1, 2019 to March 31, 2021. Collection days for blue and green bins have not changed for any residents.
Paul Ellis, Director of Services at Craven District Council, said: "Our new website allows us to provide more services online, saving taxpayers' money and reducing the amount of paper we use.
"This means we will not be posting out waste calendars to every household this year. Most residents will be familiar with their collection patterns and will know which day to put out their bins.
"However, if you do need a new calendar these are now available online and you can print them out if necessary.
"For any residents that do require a paper copy, we will print and post calendars on request."
To request a paper calendar, residents can email contactus@cravendc.gov.uk with their full address.
Some garden waste collection days have changed, and all garden waste customers should have received a new garden waste calendar in their renewal pack for those who subscribed to the service last year. These are also available online at www.cravendc.gov.uk/your-area