You are here:
Craven residents encouraged to get the Covid vaccine and keep following the rules
Craven residents encouraged to get the Covid vaccine and keep following the rules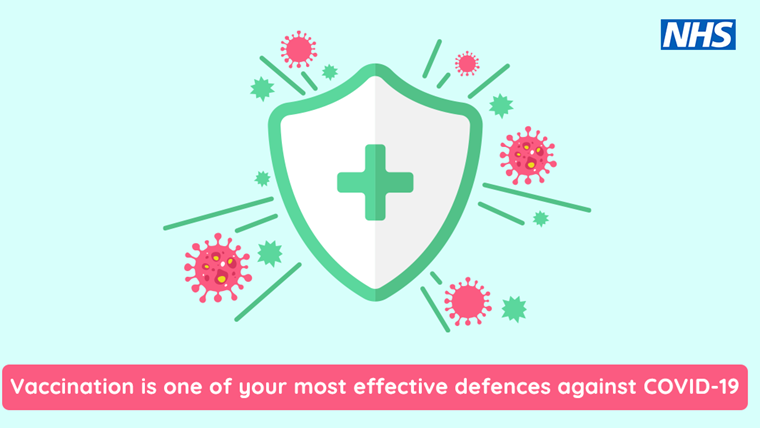 Craven residents are being encouraged to get the Covid-19 vaccine when they are offered it – and carry on following the lockdown rules.
Over 11,000 people aged 70+ in Craven had the first dose of the vaccine by February 21, along with another 8,000 people aged 16-69.
People aged 56 or over, who have not yet received an invitation to receive their Covid vaccination, can now book an appointment online at www.nhs.uk/conditions/coronavirus-covid-19/coronavirus-vaccination/book-coronavirus-vaccination/ 
This online booking service is also available for people who are clinically extremely vulnerable, eligible frontline health or social care workers, and people in receipt of Carer's Allowance, if they have not received an invitation to receive the vaccine.
The Government has said that all adults in the UK will have been offered their first dose of a coronavirus vaccine by the end of July.
Councillor Richard Foster, Leader of Craven District Council, said: "I would urge everyone to seize their opportunity and get the vaccine as soon as they can. If you are over 60 or in a top priority group, and have not yet received an invitation, please do book online.
"It's also important to remember that even when you have had the vaccine, you must still follow the national lockdown rules. We know the vaccine reduces the chance of you suffering from the COVID-19 disease, but we do not yet know if it will stop you catching or passing on the virus. This means it is vital for you to continue to follow the public health guidance and rules.
"We are still in national lockdown and while there is light at the end of the tunnel, we're not there yet. Schools will go back from March 8, but that does not mean lockdown is over. The Stay at Home lockdown order will remain in force until March 29. Even after that, there will still be a number of restrictions in place.
"If we want to get back to some sort of normality by early summer, we need to carry on following the rules and doing our bit to stop the spread of the virus."