You are here:
Hundreds of Craven businesses receive new Covid-19 grants
Hundreds of Craven businesses receive new Covid-19 grants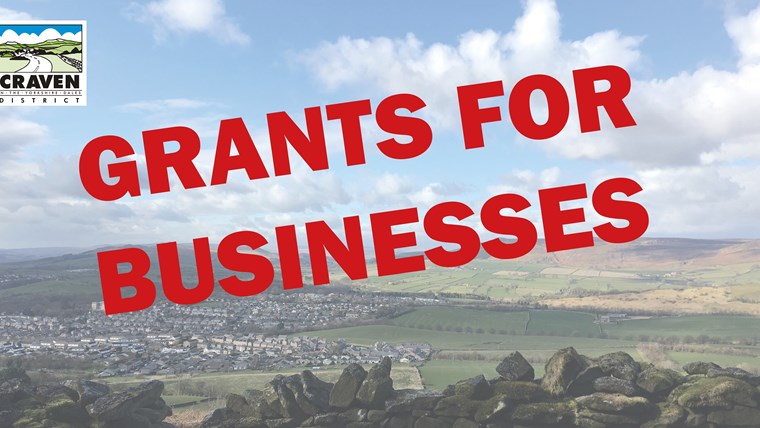 Craven District Council has paid out almost £12 million to 1,450 businesses affected by the 2021 lockdown.
Local Restrictions Support Grants have now been paid for the period running from January 5 up until March 31.
The council is also currently assessing a number of discretionary grant applications that have been made, for the Additional Restrictions Grant scheme, after receiving further guidance from the Government.
Councillor Richard Foster, Leader of Craven District Council, said: "We know this is an extremely tough time for local businesses and our staff have been working very hard to assess all the grant applications and pay out grants as quickly as possible.
"If you are still waiting for a decision on a discretionary grant then please be patient as we are working through a number of complex applications. We have had to wait for full guidance from Government and we need to make sure we distribute the discretionary grants fairly and correctly. We know this funding is a lifeline for businesses and we are processing applications as quickly as possible."
The Additional Restrictions Grant scheme is available for businesses that are instructed to close but are not in the Ratings List, such as some B&Bs, businesses in shared spaces, market traders and businesses without premises.
The scheme is also available for businesses that were not mandated to close but are severely impacted by lockdown restrictions.
Businesses that have already received a discretionary grant for the November 2020 or January 2021 national lockdowns do not need to re-apply for any future period for which an Additional Restrictions Grant might be payable.
Businesses that have not previously applied, but think they may be eligible for the scheme, are asked to check the eligibility criteria carefully, and submit their details on the Council's website at www.cravendc.gov.uk/coronavirus-advice-and-information/business-support-grants/additional-restrictions-grants-2021-national-lockdown/
For more information on business support grants, go to www.cravendc.gov.uk/coronavirus-advice-and-information/business-support-grants/