You are here:
Respect social distancing, communities and the countryside in Craven this Easter
Respect social distancing, communities and the countryside in Craven this Easter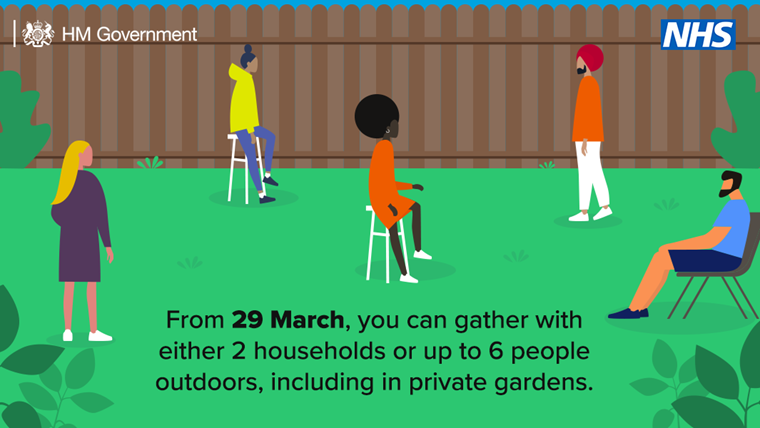 Residents and visitors to Craven are being urged to respect local communities and follow social distancing at all times, as lockdown restrictions begin to be lifted.
From March 29, six people from six different households are allowed to meet outside, meaning the so-called 'rule of six' returns. Two households can meet outside even if they total more than six people. This can happen in outdoor public spaces and in back gardens.
The 'stay at home' guidance is also being lifted, although people will still be encouraged to minimise travel. No overnight stays will be allowed.   
Outdoor organised sports for both adults and children will also return, but indoor sports are still not allowed to take place.
People are being urged to show respect for the countryside and each other if they are travelling further afield.
Craven District Council chief executive Paul Shevlin said: "We know many people will be keen to enjoy our countryside, particularly during the Easter holidays; however, we must ensure that this is done safely and respectfully.
"Please continue to follow the 'Hands, Face, Space' guidance. Please show respect for social distancing guidelines, respect for residents and each other, and respect for the Countryside Code – take your litter home!
"In some of our most popular tourist areas, social distancing can be difficult due to narrow footpaths and lanes. Please try to stay away from areas that may be crowded, and avoid gathering in groups.
"It's really important that we are careful during this phase, to avoid the virus spreading further. If we want to reach the next step of lockdown easing, and see more businesses open up, we need to keep going and follow the rules.
"I'd like to thank all our residents for their hard work so far, in sticking to the rules and bringing the number of Covid-19 cases down in the district. Craven relies on tourism and we want to welcome back tourists when it is safe to do so, but we must ensure this is done carefully."
Non-essential shops, hospitality businesses and accommodation will remain closed until April 12 at the earliest, according to the Government's roadmap.   
For more information and advice go to www.cravendc.gov.uk/coronavirus