You are here:
Have your say on plans for Skipton Town Hall, including Craven Museum
Have your say on plans for Skipton Town Hall, including Craven Museum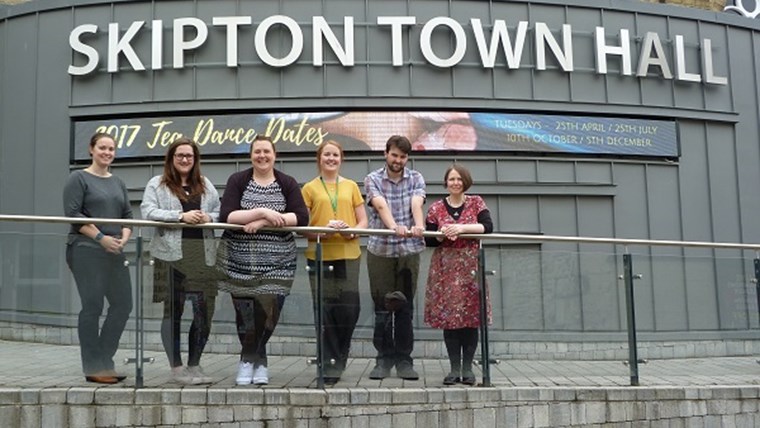 Craven residents are being invited to take part in a public consultation on the future of Skipton Town Hall at an event on Friday June 2 and Saturday June 3.
Residents can drop in to Skipton Town Hall from 10am to 3pm and find out more about the development of the building as a cultural hub for the region, including plans for the new Craven Museum and Exhibition Gallery.
There will be opportunities to see plans, offer feedback, take part in behind the scenes tours of Craven Museum and get up close with some artefact handling sessions.
Members of staff from Skipton Town Hall will also be on hand to explain the proposals for the building and listen to feedback.
Danielle Daglan, Programming & Venue Development Manager at Craven District Council, said: "We're keen for the community to have an opportunity to look at the overall plans for the development of Skipton Town Hall and give us their thoughts.
"It's a really good opportunity for people to see behind the scenes at the museum – a lot of people don't realise quite how much we have in our collections.
"So if you have an interest in this fantastic historic building and our local heritage, please come along on June 2 or 3 and let us know what you think of our plans for the future."
The architects who are designing the redevelopment of the building will be giving presentations at 11.30am and 1.30pm on both days, showing the initial plans including the redesign of the museum and gallery.
Behind the scenes tours of the museum will take place at 11am, 12noon, 1pm and 2pm, also on both days, showing residents the vast collection kept in store, including a range of fine art, archaeology and social history artefacts which are rarely seen.
Residents will be asked to give feedback on the proposals which will be taken into account as the plans move forward.
There is also a survey on the future of Craven Museum which people can fill in online at www.cravendc.gov.uk/museumconsultation
For more information and details of Skipton Town Hall events, go to www.cravendc.gov.uk/skiptontownhall