Skipton Bus Station toilets are officially opened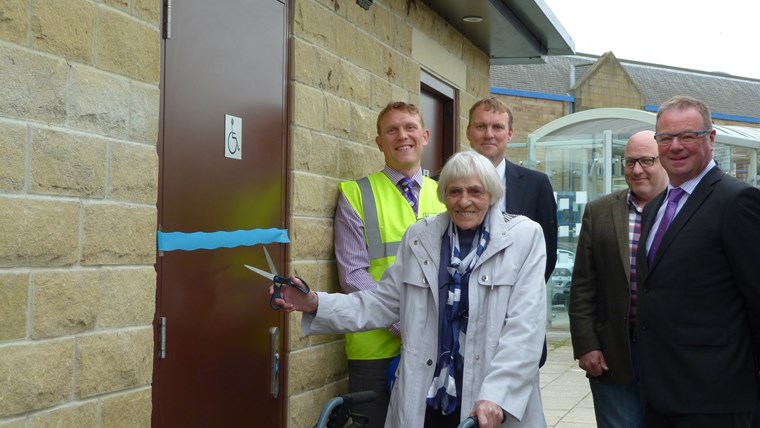 The new toilets at Skipton Bus Station have been officially opened by Pat Fairbank, a former Craven District councillor who campaigned for them to be rebuilt.
She said: "A busy market town like Skipton with so many visitors and residents needs to have toilets that are available and suitable, and I'm pleased to see these have now been provided."
The replacement toilets are traditional, stone-built cubicles rather than the previous unreliable electronic steel can version. There are male and female cubicles with normal locks and honesty boxes, and a disabled cubicle which requires a Radar key.
R.N Wooler & Co Ltd of Keighley completed the demolition and reconstruction of the building, and the design was provided by Planet Architecture of Cowling.