You are here:
New Craven District Council chairman takes the hot-seat
New Craven District Council chairman takes the hot-seat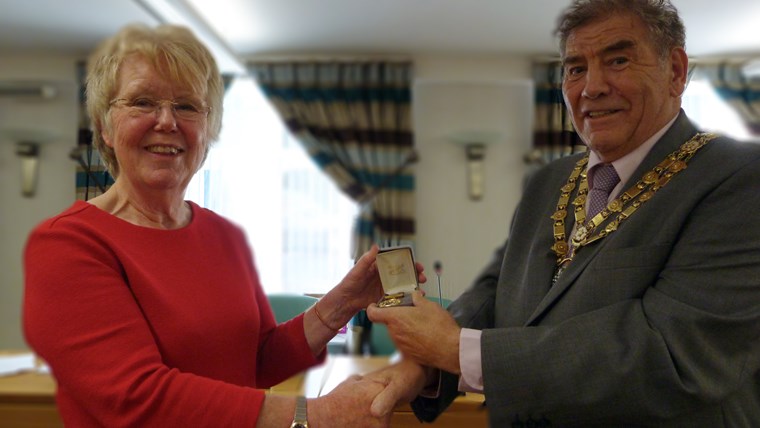 Councillor Paul Whitaker has been elected as the new chairman of Craven District Council, taking over from Councillor Wendy Hull.
Cllr Whitaker, ward member for Skipton North, was unanimously voted in as chairman at the Annual Council Meeting on Tuesday May 21.
Councillor Chris Harbron, ward member for Skipton East, was unanimously elected as vice-chairman.
Accepting the chairman's chains, Cllr Whitaker, who was previously chairman in 2010-11, said: "Thank you for your support in electing me – it's an honour and a pleasure to be Craven District Council's chairman again. I very much look forward to my year, in effect, promoting Craven District.
"My charity this year will be Take Heart, which supports the Yorkshire Heart Centre. I have used the service which the charity supports and I know it is a very worthwhile charity."
Handing over the chains, the outgoing chairman Cllr Hull said: "It's been a real honour and a privilege to represent Craven District Council as chairman for the last 12 months."
She said there had been a focus on attracting and retaining young people in the Dales during her year in office. Highlights included the opening of the new Animal Management Centre at Craven College and a number of events involving the Armed Forces Cadets, along with Skipton Cycle Races, Youth Orchestra workshops and the Craven Community Champions Awards.
"In every way for me it's been an inspirational year," said Cllr Hull.