Skipton businesses sign up for Dementia Friendly Scheme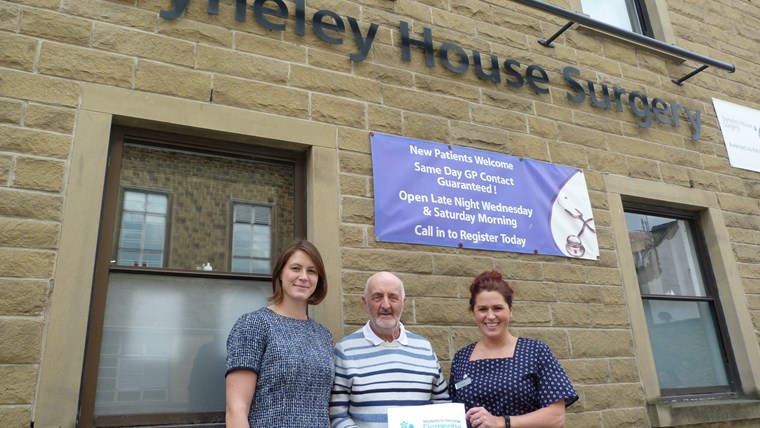 Dyneley House Surgery, Craven District Council and The Dales Care Home in Skipton are the first three organisations to be awarded recognition by Dementia Friendly Skipton.
They have all worked towards making their organisations more dementia friendly and will now display window stickers to show they are part of the scheme.
Businesses and other organisations in Skipton are now being encouraged to join the scheme and make local services more accessible to people with dementia.
Barry Rogers, chairman of Dementia Friendly Skipton, said: "With around 10,000 people living with dementia in North Yorkshire we think that it's important that we work together to make our local communities dementia friendly.
"Businesses and organisations can make a big difference for people with dementia and their carers by making a commitment to become more dementia-friendly. We would like to encourage all businesses in Skipton to join the scheme by committing to three actions to become more Dementia Friendly."
Paul Shevlin, chief executive of Craven District Council, said: "We believe it's really important to support people with dementia. Often people stop doing the things they enjoy in their local community as their dementia progresses because they are worried about getting the support they need.
"The impact on people's quality of life and their health is huge; not being able to access parts of community life such as shops or pharmacies, but also other aspects of everyday life such as financial services or leisure pursuits.
"Becoming a dementia-friendly business is a socially responsible step and can also bring economic benefits as people with memory problems are more likely to shop in accessible places."
Antony Radley, Practice Manager at Dyneley House Surgery said: "The Surgery has been committed to ensuring its facilities, staff and its support groups take account of the needs of our patients living with dementia and their carers for a number of years.
"We are pleased to support the Dementia Friendly Business initiative in Skipton and will continue to play an active part in helping to ensure people living with dementia can continue to be part of their local community."
Dementia Friendly Skipton held a number of events during Dementia Awareness Week last week (May 20-24) including drop-in support events at the Swadford Centre, and there will be further events taking place over the next few weeks. More information is available at www.cravendc.gov.uk/community-living/dementia-friendly-craven/
The Alzheimer's Society has produced lots of useful guidance on how to make businesses more Dementia Friendly and these can be downloaded from their website at www.alzheimers.org.uk/get-involved
If your business would like to find out more about becoming dementia friendly and joining the scheme, please email Kate Senior at ksenior@cravendc.gov.uk