Community groups are invited to apply for Craven District Council's Ward Member Grants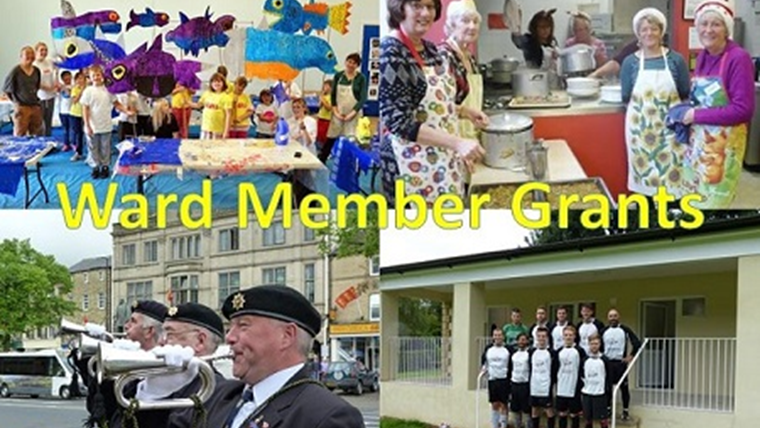 Craven District Council's Ward Member Grants scheme has been launched for the sixth year running.
The scheme allows community groups to apply to their local councillors for cash to help provide community run events, services and facilities.
Each ward councillor has a maximum of £1,000 to give out to local organisations.
Applications can be made throughout the year and will be approved on a first come basis until all the funding is allocated or by March 2022.
Councillor David Ireton, lead member for Resilient Communities at Craven District Council, said: "This scheme has been very successful over the last few years, contributing to a wide range of projects in communities across the district.
"Last year over 60 projects received funding, ranging from £100 to £1,000, and this went to many different activities, including arts projects, community buildings, environmental improvements, children's activities, health and wellbeing, playgrounds and sport.
"We've helped sporting groups including Bradley Cricket Club, Burton Community Sports, Cowling Football Club, Skipton over-50s Walking Football Group, Long Preston Village Hall Snooker Room, Craven Judo Academy, North Ribblesdale RUFC, and Ingleton Swimming Pool.
"We've supported projects ranging from a new Parents Support Group in Embsay with Eastby, Cononley Speed Watch Group, solar panels for Lothersdale Village Hall Trust, redecoration of Kirkby Malham Parish Hall, litter-pickers for Wharfedale Wombles, camping tents for 5th Skipton Parish Scouts and a new polytunnel for Incredible Edible Skipton.  
"Ward Member Grants allow every district councillor to respond to their local needs. This year more than ever, community groups have required support to keep going through the Covid-19 crisis and continue to provide vital services for the wellbeing of residents. We have helped projects such as Skipton Step Into Action's Walk and Talk Befriending Service, Cowling Companions, and Skipton Schools Sports Partnership's physical and mental wellbeing project.
"To find out further details of the scheme, see if your project is eligible to apply and see who was awarded grants last year, go to www.cravendc.gov.uk/wardmembergrants or contact your ward member directly for further details."
Ward Member Grants were introduced in 2016 and the council's Policy Committee agreed in June 2018 to continue the scheme for the following three financial years.
Ward budgets can also be used to fund joint projects between two or more wards, although there is a cap preventing any individual project from receiving more than £2,000.
The annual budget for the scheme is £30,000. A copy of the application criteria and application form can be found on the council website at www.cravendc.gov.uk/wardmembergrants
This year's scheme opened on May 10th 2021 and will close for applications at 4pm on Monday 14 February 2022.
For advice or for assistance in completing the application form, please contact Kate Senior, Partnerships Officer on 01756 706414 or by emailing ksenior@cravendc.gov.uk