You are here:
Brilliance - a dazzling new play at Skipton Town Hall
Brilliance - a dazzling new play at Skipton Town Hall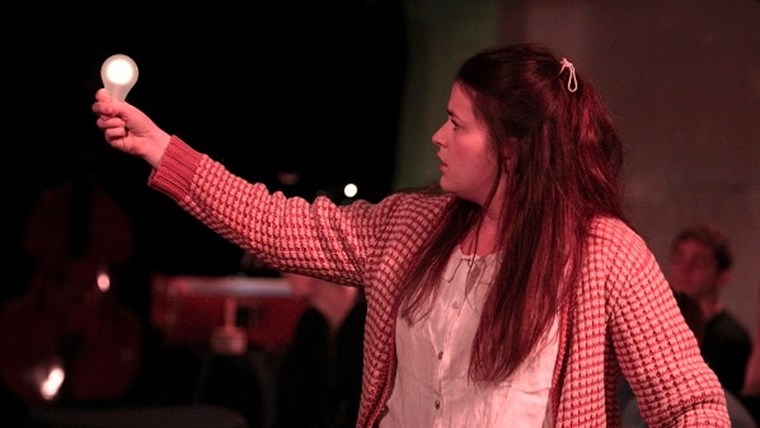 The repairman has been called, and in he comes with his daughter, bright blue eyes full of brilliance, like an animal in from the woods.
Long after its arrival in the city, the slow process of rural electrification is starting to illuminate every corner and crevice of village life. As the dark evenings hold people in, 240 volts of alternating current and the humble electric light bulb allow communities to gather and sing long into the night.
The story is a celebration of our ability to connect and find the light in a bright new world. 
Farnham Maltings' previous shows include Miracle on 34th Street, It's a Wonderful Life, In Praise of Elephants and The Iranian Feast, all of which toured nationally to rural audiences.
Danielle Daglan, Programming & Venue Development Manager at Craven District Council, said: "Farnham Maltings is a fantastic theatre company and we're really pleased to be able to bring them to Skipton with this new production. The play is a fascinating exploration of how rural life changed with the arrival of electricity. It's hard to imagine a life without it today but for many rural communities, it's only a few decades since electricity transformed lives in the countryside."
The community feel-good show contains live music and song and is aimed at an audience of adults and children aged 10+.
The performance takes place at 7.30pm on Friday December 1. Tickets are £10 each, £8 for under-18s, and are available from the Box Office in the Tourist Information Centre at Skipton Town Hall, which is open from 10am to 4pm, Monday to Saturday. Phone orders are also welcome on 01756 792809 and tickets are available online from Rural Arts at www.ruralarts.org