You are here:
Public Spaces Protection Order (PSPO) for Skipton's High Street Car Park
Public Spaces Protection Order (PSPO) for Skipton's High Street Car Park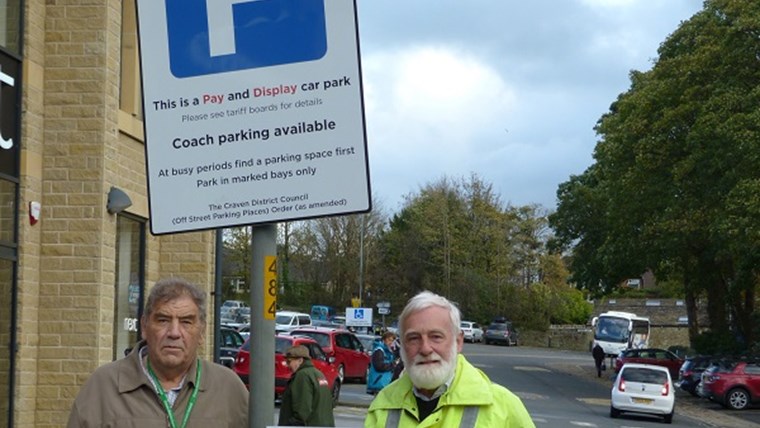 Craven District Council is cracking down on anti-social behaviour in the High Street (Town Hall) Car Park, in Skipton.
The Council has implemented a Public Spaces Protection Order for the High Street car park, after a number of complaints from residents about noise and disruption in the area.
The Order prohibits unacceptable behaviour in the car park including driving vehicles recklessly and playing loud music in a way that disturbs local residents.
People who break the conditions can get a fine or taken to court.
Councillor Paul Whitaker (Skipton North) said: "I am hopeful this order will alleviate the disturbances that our residents are suffering. The powers given to police and local authorities should effectively deal with this type of behaviour, as well as protecting other users of the car park. I would like to thank our local officers for the consultation that they carried out to get this order applied."
Councillor Eric Jaquin (Skipton East) said: "I am delighted that the order will offer some much needed relief to residents and businesses in the locality from the nuisance that has affected them for a number of years."
The council carried out a consultation on the proposals, with residents and businesses, before taking the decision to implement the order.
PSPOs were introduced as part of a range of measures in the Anti-Social Behaviour Crime and Policing Act 2014, and are intended to stop individuals or groups committing anti-social behaviour in a public place.
A PSPO is intended to deal with a particular nuisance or problem in a specific area that is detrimental to the local community's quality of life, by imposing conditions on the use of that area, allowing the community to enjoy the area safe from anti-social behaviour.
Last year the Council implemented a Public Spaces Protection Order in Coach Street Car Park, in Skipton, after complaints from residents about anti-social behaviour.