£225,000 Craven Leisure gym refurbishment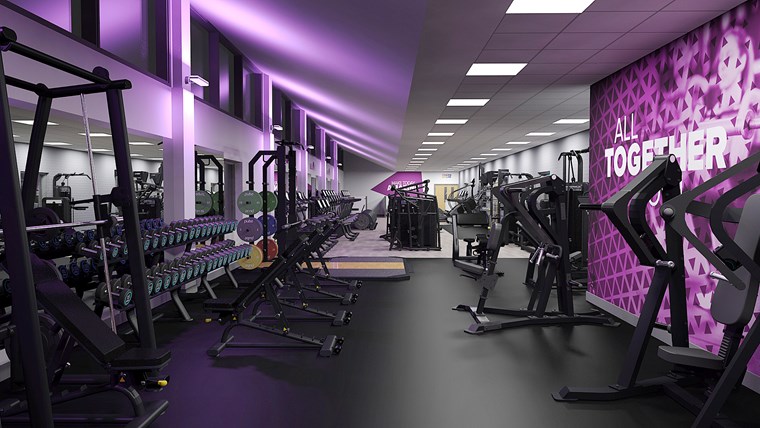 A £225,000 refurbishment of the Craven Leisure gym will take place in December with new state-of-the-art equipment being installed.
There will be a new high intensity interval training (HIIT) and functional training zone which will include an air bike and a watt bike, a Jacob's Ladder machine, a curved treadmill, a ski-erg machine, kettle bells, medicine balls, a suspension trainer and a plyometric platform.
There will also be a full range of traditional cardio machines including treadmills, cross trainers, upright and recumbent bikes and rowing machines.
A new weights area will include plate-loaded equipment, Olympic lifting platforms and a broader range of free weights.  
The gym will be closed for two weeks from December 3 to allow the work to take place, but there will be extra classes in the dance studio and spin room which members can attend, and they can also use the pool and sauna as part of their membership.
Lloyd Hancox, Leisure Services Manager at Craven District Council, said: "We're delighted to be refurbishing the gym at Craven Leisure and we're sure our members will love the new equipment.
"We consulted with our existing members and asked them what they would like to see in the gym, and took their views into account when choosing the equipment.
"We were keen to include a wider range of HIIT activities and functional training, which mirrors everyday actions like reaching, walking, carrying, lifting and bending, so has many benefits for all users.
"We have picked December to do the refurbishment to minimum disruption as this is the quietest time of year in the gym.
"When we re-open our team of fitness professionals will be on hand to show users how to safely and effectively use the new equipment.
"We will have a few items from the range of new equipment in our reception area from December 3 while the gym is closed, and there will be a member of staff available to show you how to use the new kit, so do pop down and give it a try. We hope our existing members will love the new gym and hope new customers will come along to try it out too."
A new version of the fitness tracking system, Pulse Move, will also be installed in February, allowing gym users to track their activity both inside and outside the gym, and view workout plans and personalised training information. 
The refurbishment will include a new lighting system and redecoration of the gym. The dance studio will also be refreshed in the New Year, including a new lighting system and décor as well as a refurbished floor and some inspirational images and word art.
For more information, including a range of Q&As on the new gym and information on how to join, go to www.cravendc.gov.uk/new-gym