'Liveability' is forcing young people out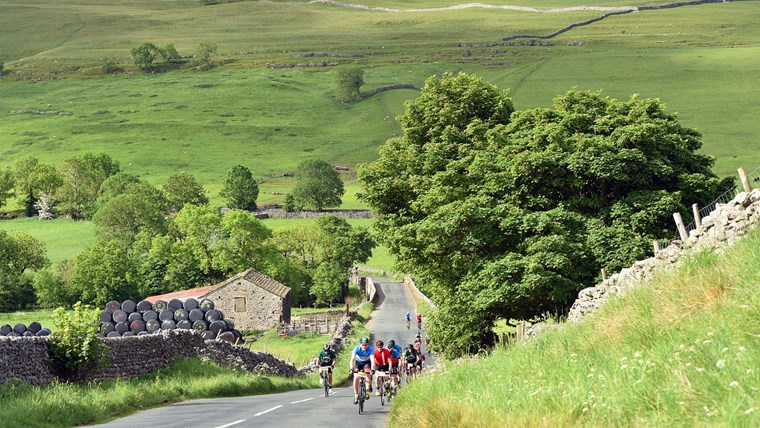 Major new research into understanding why fewer younger people are living and working in the South Lakes and Yorkshire Dales has revealed a 'liveability divide' that's causing a youth drain from the area. 
'Liveability' covers affordable housing, jobs, transport, fast broadband and 'things to do'. According to the Northern Powerhouse Liveability Index, the two districts actually have healthy economies and the quality of life is generally good for older people. However, the new research shows an imbalance against younger people due to lower paid jobs, a heavy reliance on cars because of poor public transport and the lack of affordable housing.
Findings of the six-month consultation* - carried out by The Audience Agency, MB Associates and DOINK on behalf of the Great Place: Lakes and Dales (GPLD) programme – are being presented today (Thursday November 22) at the GPLD: Creative Connections conference, at Broughton Hall near Skipton, North Yorkshire.
Top priorities among 16 to 34 year olds was affordable housing (87% citing it as an important issue), closely followed by fast internet speeds (84%) and good transport connections (83%). Jobs and careers were next with 72% citing them as important.
The research will be the basis for how GPLD and local authorities will work to improve the attractiveness of the area for young people.
Said research consultant Penny Mills, who is presenting the findings with Mandy Barnett of MB Associates: "The research points to a drain of 15-19 year-olds in the Lakes and Dales, with all the growth coming from those aged over 35. This older population puts demands on services and undermines youth representation.
"Younger people may need to move away for personal and professional development, but to move back they need opportunitiy, community and infrastructure which supports them. The only option may be to start their own business. Outward migration is generally for jobs, education or family reasons.
"It also shows that young people have no 'voice' when it comes to their communities, which has led to little development or representation for their needs, and suggests if younger people are to be attracted to the area, 'youth culture' needs to be recognised and nurtured.
"Housing is the main infrastructure issue quoted by respondents. Younger people, as they start their careers on inevitably lower wages, have a strong perception of a lack of affordable housing and the prospect of being able to live independently in the area seems out of reach. They have also seen a steady erosion of local services which has affected community life.
"For young people there really is a gap in cultural offer with a feeling that most activity is developed and delivered for and by older people or is just too expensive."
Councillor Richard Foster, Craven District Council leader, said: "We know there are issues with attracting and retaining young people to the area and this report gives us some great insights into the reasons why.
"We are already trying to tackle issues of affordable housing and employment in Craven, developing a number of shared ownership homes and increasing the amount of employment land available, but we recognise the need to balance this with preserving our beautiful countryside and cultural landscape.
"We have also been working hard with partners to improve internet speeds and approximately 90 per cent of all premises in Craven now have access to superfast broadband."
The project started with the Office of National Statistics information from July 2017 which showed the population in Craven and South Lakeland districts is proportionally older than the average urban area and across England – and it predicts the gap will increase in the coming years. In Craven, 17% of the population is aged between 16 and 24, the figure is 18% in South Lakeland. In comparison, the average figure for England is 26%.
Average earnings and job density in the area were found to be reasonable, but low starting wages and a combination of liveability factors exacerbated the feeling that young people can't afford to live in the area independently. At the same time, businesses felt there are too few young people to recruit with the right skills.
A third of those consulted said they felt more core business skills training in the area was needed. There were also calls for more collaborative opportunities among the creative industries and better access to skills such as bookkeeping and understanding social media. Some respondents reported problems with communities supporting new ventures, particularly if they were run by 'incomers', and a perceived reluctance for change.
The study proved that the Lakes and Dales USP, valued and recognised by the majority, was the outdoors (with 52% saying access to the outdoors was important, and 'quiet' and 'countryside' were among the top four words that younger people like about the area). It was also recognised as the driving force behind the tourism economy and the reason why people move in; with a recognition that this needs to be balanced.
Penny said: "For many it is what makes them tick and brings happiness and wellbeing. And mess with this at your peril. The major environmental concern quoted by respondents was about potential damage to the immediate environment which could result from a push for growth."
While sharing beautiful landscapes, the Lakes and Dales were recognised as two areas of distinct differences. The report also acknowledges that individual towns and villages also had strong identities as well as differences in infrastructure and local services.
Arts and culture in the Lakes and Dales offers a wide range of opportunities but a lack of awareness of what's on was highlighted in the study. Better communication of events including a single, online point for information was suggested by respondents.
Penny added: "Working together the Great Place: Lakes and Dales project can demonstrate what is possible and identify opportunities. This report sets out a route map for change, for which the work of GPLD can lay the foundations."
Key recommendations from the research include: Laying the foundations for policy and strategy to better serve younger people; developing 'youth culture'; creating space for creative and innovative business ideas; and enabling younger people to shape the cultural and creative landscape.
Penny and Mandy's findings will be discussed at the conference by a special panel, including Rebecca Dawes, of the Rural Youth Project, which has conducted similar research in a more rural setting in Scotland, Michael Jennings from Steep and Filter and Angie Greenham from Grizedale Arts.
*The Great Place Lakes and Dales research was conducted by the Audience Agency, MB Associates and DOINK between April and September 2018 to understand younger people's attitudes and perceptions of living and working in the South Lakes and Dales, and how arts, heritage and culture may be used as a catalyst for economic, social and environmental change. Researchers spoke to nearly 1,000 people about their experiences of living, working and engaging creatively and culturally in Craven and South Lakeland. This included students, residents, creatives, business owners, apprentices, families and visitors through surveys, interviews, creative consultations, discussions and social media.