You are here:
Craven District Council Residents' Feedback Panel is re-launched
Craven District Council Residents' Feedback Panel is re-launched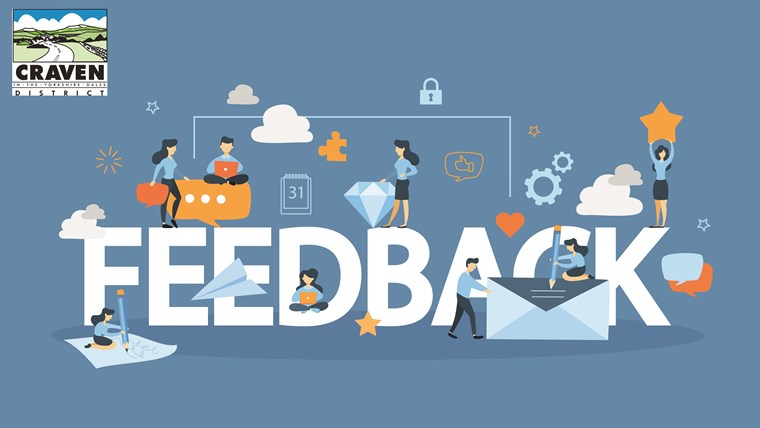 Craven District Council is asking for residents to sign up for a feedback panel to give views on issues affecting the district. 
Members of the panel will be contacted and asked for their opinion on a range of subjects such as the environment, the council budget, waste collections, planning and local amenities.
They might be asked to fill in a survey or take part in a focus group, but there is no obligation for members of the panel to respond on every issue.
Paul Shevlin, chief executive of Craven District Council, said: "Residents' views are very important to us and we do listen to them. In the past few years, residents have helped shape the future of Aireville Park, contributed to changes in household recycling, and helped us develop plans for housing and business development in the district.
"Your views will help us provide services which residents really want and need. We are currently consulting on our revenue budget for the 2020/21 financial year, and we want to hear about residents' priorities as we move forward."
The council provides a range of services to residents including bin collections, housing and homelessness services, licensing and planning services, environmental health, cleaner neighbourhoods, benefits, and bereavement services.
Craven District Council also runs Skipton Town Hall and Craven Leisure, owns and manages Aireville Park, and works to support a range of community groups, local businesses and services across the district.
With continued reductions in Government funding, the Council faces significant challenges in balancing its budget, and needs to save a further £764k from its revenue budget by 2022/2023. At least £408k of this will need to be saved in 2020/21.
To sign up and become a member of the Residents' Feedback Panel, go to the council's website at www.cravendc.gov.uk/feedback
To take part in the budget consultation, which runs until Wednesday December 4, go to the council's website www.cravendc.gov.uk/yourmoneyyoursay