Caught on camera - Fly-tipper is fined £658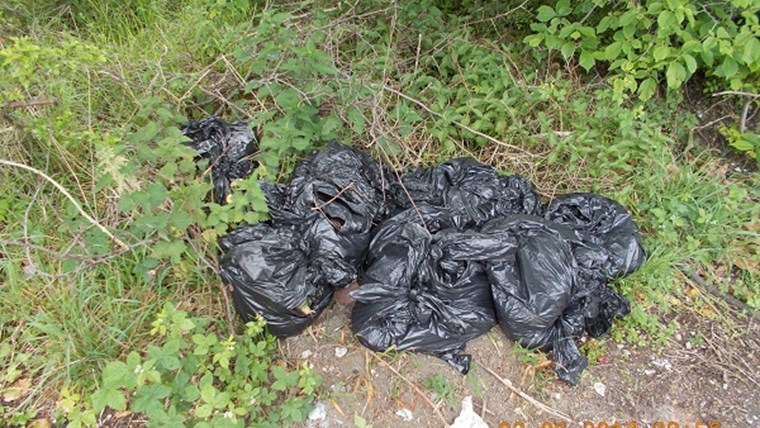 Craven District Council has successfully prosecuted a fly-tipper after he was caught on CCTV cameras dumping rubbish in a layby.
Stuart Robinson, 54, of Dracup Road, Bradford, admitted the offence at Skipton Magistrates Court on Friday October 13, and was fined a total of £658 including costs.
Robinson was caught fly-tipping several bags of rubbish on land at a layby near Priors Lane, Skipton, on the A59.
He was filmed dumping the rubbish from a vehicle on May 28, 2017.
Paul Ellis, Director of Services at Craven District Council, said: "We're delighted to have brought this successful prosecution. This is the first case we have brought where evidence has been obtained from the mobile cameras we have placed at various locations across the district.
"This sends a clear message to people travelling through Craven, and to residents and businesses of Craven, that we have zero tolerance towards fly-tipping.
"We hope this case will underline the fact that the Council takes fly tipping seriously and that we will not tolerate environmental crime anywhere in our beautiful district."
Craven District Council launched a campaign: 'Operation: Cleaner Craven' in November 2016.
Crimes such as fly-tipping, dog fouling, littering, smoking in smoke free places, stray dogs and abandoned vehicles cost the council thousands each year. Fly-tipping alone cost the council nearly £11,000 in 2015.
The council deployed new surveillance cameras to catch offenders, and warning notices were displayed at fly-tipping hotspots around the district.
Penalties for environmental crimes can vary but do include fines of up to £50,000 and/or up to 12 months imprisonment.
Residents can report environmental crimes by calling 01756 700 600, or at http://www.cravendc.gov.uk/article/5883/Reporting-an-Environmental-Crime