You are here:
Celebrate our local heroes - Craven Community Champions Awards 2018 are now open!
Celebrate our local heroes - Craven Community Champions Awards 2018 are now open!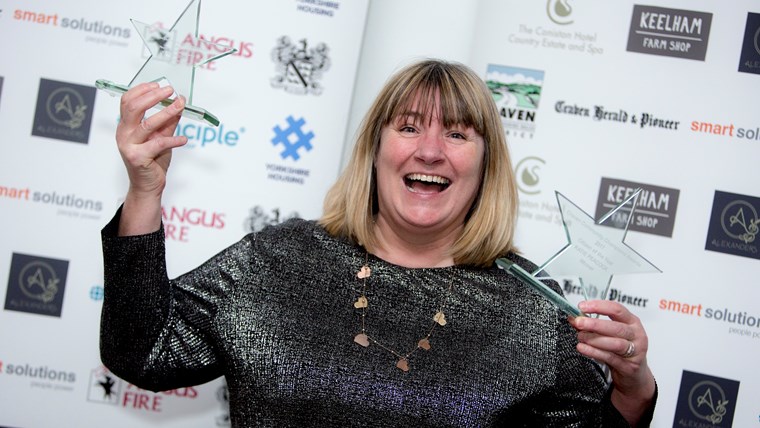 Craven District Council are proud to launch the seventh annual Craven Community Champions Awards – honouring the district's heroes and celebrating their incredible achievements.
Do you know someone who goes above and beyond for their community? An individual who puts their time into volunteering, or a community group which really makes a difference? This is your chance to thank them for all their hard work.
The awards are split into seven categories, to celebrate those who have made an outstanding contribution to Arts and Culture, Sport and Recreation, Health and Wellbeing, and creating a Greener Craven. There are awards for Young Citizen of the Year, Best Community Group and Volunteer of the Year – and one person will be chosen by a panel of judges as Citizen of the Year.
Each award has been sponsored by a local business, including Alexander's, Broughton Hall, Angus Fire, Principle Healthcare International, Keelham Farm Shop, The Coniston Hotel Country Estate and Spa, and Yorkshire Housing. The awards are also supported by the Craven Herald.
Councillor Wendy Hull, Chairman of Craven District Council, said: "We're delighted to be launching the Community Champions Awards once again this year.
"This is a truly inspiring event where we can all celebrate the wonderful people within our communities who help make Craven such a special place to live.
"I'm sure we all know somebody who goes above and beyond to help others and improve their community - so please think about who you know that makes a difference, and help us give them the recognition they deserve.
"We are hugely grateful to our generous sponsors for their continued support – without them, the Craven Community Champions Awards would not be possible."
The winners will be announced on February 21, 2019, at the Awards Ceremony, to be hosted by the Coniston Hotel and Country Estate at Coniston Cold, near Skipton. Everyone who has been shortlisted to receive an award will be invited to attend the Award Ceremony.
Nominations will close on November 29, 2018. Nomination forms are available from the Council website: www.cravendc.gov.uk/communitychampions