You are here:
Thousands of trees to be planted on Craven District Council land
Thousands of trees to be planted on Craven District Council land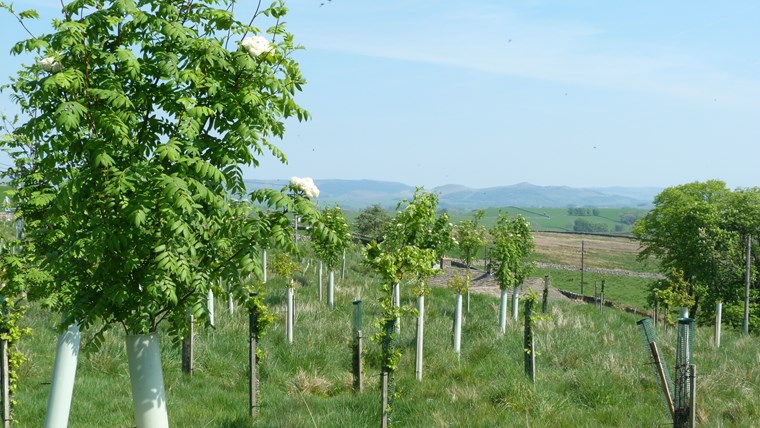 Craven District Council is planning to plant more than 7,000 trees on areas of its own land in Skipton.
At a meeting of Full Council on October 8, councillors agreed to release three areas of land for tree planting, and to apply for £40,000 of funding from the Northern Forest Fund.
The three sites are in Aireville Park, and land off Shortbank Road and Gargrave Road.
Councillor Carl Lis, Craven District Council's lead member for Greener Craven, said: "This summer the council declared a Climate Emergency in response to the challenges that we all face. This is just one of a number of measures we will be taking in order to tackle climate change.
"Planting trees is the simplest way of reducing carbon emissions in the atmosphere and we are currently reviewing further council sites for their suitability.
"We are also helping other landowners to identify land that could be suitable for tree planting and make the relevant funding submissions."
The delivery of these initial schemes will also benefit the wider Skipton Employment and Housing Growth project developed by the council's economic development team, to reduce flooding for businesses along Engine Shed Lane and Ings Lane. The plans for Aireville Park and sites off Gargrave Road are based on work by Bowland Ecology and JBA to improve the biodiversity of the area and provide the necessary flood protection.
Craven historically has a low level of tree coverage, at only 5% of land area, compared to a UK average of 12%.
However, there are a number of other woodland proposals that are being drawn up, coordinated by the White Rose Forest Partnership, which estimates that in the River Aire catchment, 2,000,000 trees are required to significantly slow the flow of flood water into the river.
The Government's Committee on Climate Change has identified a need to plant up to 3 billion trees across the UK by 2050.