Craven District Council Budget Consultation – Your Money, Your Say!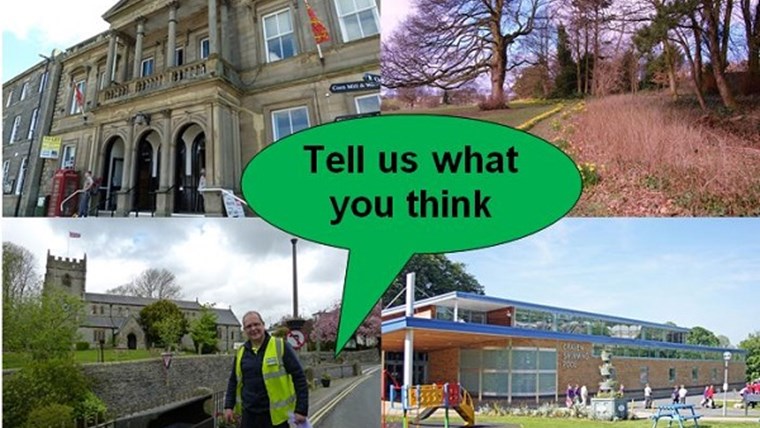 Craven District Council is asking for residents' views as it begins the process of setting its revenue budget for the 2019/20 financial year.
With continued reductions in Government funding, the Council faces significant challenges in balancing its budget, and needs to save a further £737,000 from its revenue budget by 2021/2022. At least £409,000 of this will need to be saved in 2019/2020.
Craven District Council leader, Councillor Richard Foster, said: "We provide a huge range of services to residents in Craven, for an average of just over £3 per week, per household. We collect your bins, clean your streets, support local community groups and businesses, run Craven Leisure and Skipton Town Hall, and much, much more.
"We value the opinion of our residents very highly and we want to hear their views on how we spend their money – and how they think we should make savings.
"As in previous years, we have some difficult decisions to make, as the Government is cutting our Revenue Support Grant to zero by 2020/2021.
"So please, tell us what you think about the services we provide – what are your top priorities, and what do you really need from your council in the future?"
To find out more go to the council's website www.cravendc.gov.uk/yourmoneyyoursay
From here residents can find out more about the council's budget, the challenges faced, and how to have their say - including details on how to access the online survey.
Residents who don't have access to the internet can:
pick up a hard copy of the Budget Consultation document and survey from Craven District Council Offices at 1 Belle Vue Square; Skipton Town Hall /Tourist Information Centre; Craven Pool and Fitness Centre; or Settle Tourist Information Centre;
write to the council at Budget Survey, Craven District Council, 1 Belle Vue Square, Broughton Road, Skipton, BD23 1FJ; or
email comments to budget@cravendc.gov.uk
The consultation will close at midnight on October 14, 2018, so residents are asked to respond by this date. For further information please contact 01756 700600 or email budget@cravendc.gov.uk