You are here:
Craven District Council purchases apartments for first-time buyers
Craven District Council purchases apartments for first-time buyers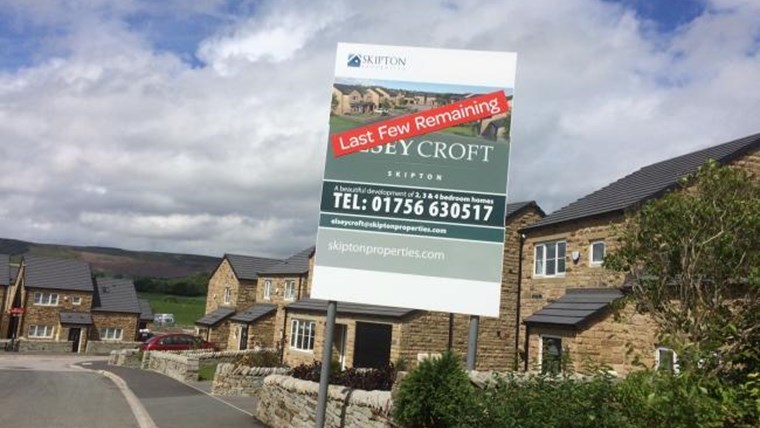 Craven District Council has agreed proposals to buy six new apartments at Elsey Croft in Skipton, to sell to first-time buyers.
The homes will be made available on a shared-ownership basis, delivering much-needed affordable housing.
The Council will buy the homes using money paid by developers under planning agreements, towards providing affordable housing.
Councillor Richard Foster, Leader of Craven District Council, said: "These new-build flats are currently empty and the Council is keen to see them occupied as soon as possible.
"We know affordable homes are at a premium in Skipton and it is not easy for young people and first-time buyers to get on the housing ladder.
"The Council is stepping in to purchase these homes, which will mean they can be occupied more quickly. We will then make them available on a shared-ownership basis, which means local first-time buyers can benefit from much-needed affordable housing.
"Shared ownership housing allows people on low to middle incomes to get their foot on the housing ladder sooner, as they require a much smaller deposit and mortgage. Shared ownership will also provide the council with a stable rental income."
The developer, Skipton Properties, will market the properties and identify six purchasers who qualify for the affordable homes.
Flats will be sold at 50% of open market value ,£80k for a 50% share. Higher shares between 60-75% are also available.
The resident then pays rent on the proportion of the property owned by the Council. The owners have the option of acquiring additional shares with a consequent reduction in the rental payment.
An open evening about the scheme is being held at Hepworth Way on Tuesday the 2nd October 5-7.30pm. For more information contact Adele at Skipton Properties on 01535 639 620 or email adele@skiptonproperties.com
The Council has already made shared-ownership homes available to buyers in Burnroyd, Glusburn and in Giggleswick and Sutton.