You are here:
Celebrate National Fitness Day at Craven Leisure with free activities!
Celebrate National Fitness Day at Craven Leisure with free activities!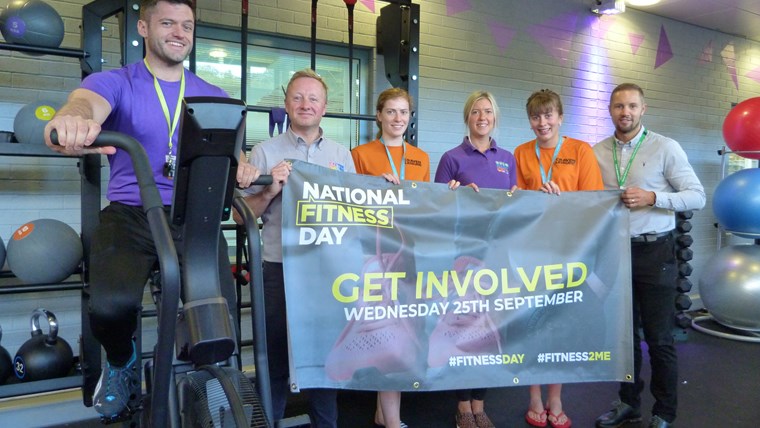 To celebrate National Fitness Day on September 25, Craven Leisure is inviting residents to give the venue a try with a free pass.
People can use the pass between 9.30am and 4pm and can try out the newly refurbished gym, take part in a programme of taster exercise classes, and enjoy a free swim in the pools between 2pm and 4pm.
Customers must apply for a free pass online or at Craven Leisure reception before attending the centre on September 25.
Anthony Slater, Deputy Leisure Services Manager at Craven District Council, said: "National Fitness Day is the perfect opportunity for you to come along to Craven Leisure and see what we have to offer.
"Come and try out our amazing gym, with more than 100 pieces of equipment, take part in one of our exciting exercise classes, take a dip in the pool, and don't forget to try our free fitness challenge for your chance to win a month's free membership.
"If you're joining us for the day, you can refuel at our onsite café where you can benefit from 10 per cent off our range of delicious cakes and snacks."
Taster classes include spin taster sessions from 9.30am to 10am or 10.15am to 10.45am, Zumba toning from 11.30 to 12 noon, Balance from 12 noon to 12.30pm, Zumba from 12.30pm to 1.15pm, and Tai Chi from 1.15pm to 1.45pm.
Classes can be booked at the centre on the day and will be allocated on a first come first served basis. The centre reserves the right to change the schedule of classes.
To apply for a free day pass online, go to www.cravendc.gov.uk/craven-leisure/national-fitness-day