Recycle Week – please recycle responsibly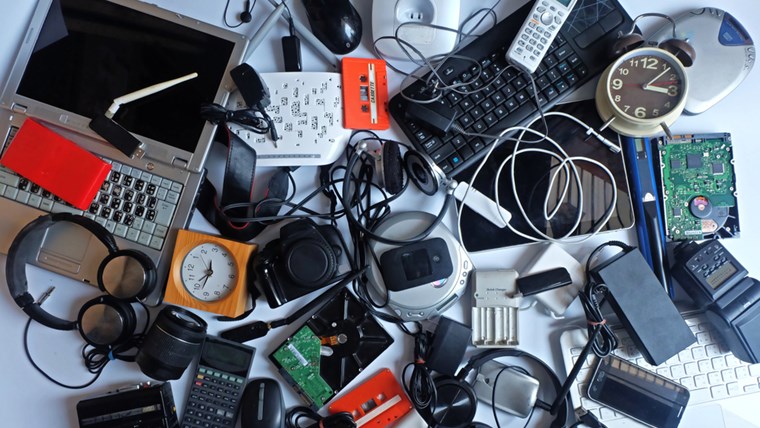 It's Recycle Week and Craven residents are being urged to recycle responsibly and avoid contaminating their waste.
Electrical items are discovered on a regular basis in Craven's recycling and general waste, which can cause a fire hazard.
Contamination found in recycling bins recently also includes textiles, plant pots, crisp packets and nappies.
Residents are being reminded to check the information on their bin stickers and on the council's website at www.cravendc.gov.uk/recycling to make sure they are putting the correct items in their blue recycling bins.
Items such as electrical items, building materials, soil and rubble, asbestos, furniture, car batteries, hot ash and loose sawdust should not be placed in the general waste bin either. The majority of these can be taken to the local Household Waste Recycling Centres in Skipton or Settle.
Councillor Carl Lis, Craven District Council's lead member for Greener Craven, said: "We understand it can be difficult to remember which items can be recycled. All residents should have stickers on their bins reminding them exactly what can and can't be placed in their recycling bin. This information is also available on our website.
"If the amount of contaminated waste becomes too high, this costs the council - and the council taxpayer – money.
"We would also urge people not to place batteries or electrical items in their recycling or general waste bins, as these are a fire hazard. We are lucky that we have not had a serious fire at our waste facilities in Craven recently but there have been a number of dangerous incidents elsewhere.
"Batteries and electrical items can cause fires in bin wagons or at the waste transfer stations, putting lives at risk."
Residents are also asked to remember to wash and squash their items, and are advised that bottle tops should be placed back on plastic bottles before placing in the bin.
Stickers have been placed on residents' blue recycling bins advising them of all the items that can be recycled – and those that can't be accepted in the blue bin.
The information is also available on Craven District Council's website at www.cravendc.gov.uk/recycling where a copy of the sticker can also be downloaded and printed.
Craven households throw away over 20,000 tonnes of rubbish each year. The percentage of waste recycled in Craven was 37.7% in 2019/19 which is a significant decrease from previous years.
There is a target in York and North Yorkshire of 50 per cent recycling by 2020. The Government is proposing that this should increase to 55 per cent across the country by 2025, to 60 per cent by 2030 and to 65 per cent by 2035.